FOR THE past five years, agtech companies have been popping up across the country, pitching new and improved ways to solve problems on farm.
While some ideas have been more popular than others, adoption of new technology was clear at the Big Tech, Big Ideas conference hosted by the NSW Government Local Land Services in Dubbo this week.
That adoption was mainly about reducing labour and finding more efficient ways to perform day-to-day jobs.
Electronic identification, in-paddock weighing and water trough monitoring were all features.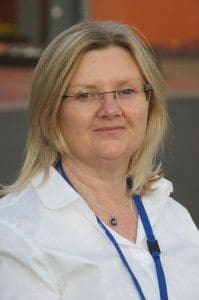 One of the most popular sessions was a panel of producers sharing their successes and issues with new tech they had adopted.
All four speakers addressed labour issues.
New South Wales lot feeder and mixed farmer Tess Herbert said the company had at least 16 pieces of new technology on the property.
She said the property had solved several issues by using the new software.
"We have about 20 staff and we are constantly looking to fill those roles, particularly in our livestock team, and I know lots of rural operations are in the same boat," Ms Herbert said.
"Compliance is another area I see technology helping.
"For our AusMeat audits, I have been relying heavily on my software to answer the auditor's questions.
"If anyone wants to have a look at your businesses, like a random LPA audit, you can have all than information at your fingertips."
Another speaker on the panel was NSW producer Gab Passmore whose family had started using water monitoring after a tank was found empty in the middle of the drought.
"We needed something that could alert us when the water level dropped so we could be on to it quicker," Mr Passmore said.
"Since we have implemented the technology we have had three instances of water dropping and we've been out there within three hours to fix it – as opposed to days."
Mr Passmore said there were still some inefficiencies with the new technology being offered to producers.
"Cost definitely was a barrier; I think some of the more basic equipment is still $5000, but there are production benefits with the technology," he said.
"The other issue was the technology itself; we were weighing steers in the yards when a piece of technology broke down and we were on the phone to the company.
"They are pretty good about it, but they only open at 8.30am and we were trying to get these steers through at 7.30."
Beef Central's Eric Barker was at the conference and will have more content from in the coming weeks