CONTAINERS rather than bulk shipments are once again likely to account for the majority of Australia's 2017/18 chickpea exports from the low-yielding crop which is showing the effects of a harsh growing season.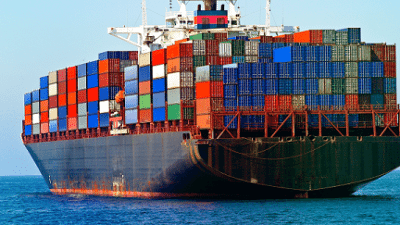 Knight Commodities broker, Chris Groat, said while some contracts with growers had been washed out due to the failing season, the 2017/18 container sales program was well under way as harvest gathered pace.
"There'll be another big container program out of Brisbane, and the container market will dominate from here on in," Mr Groat said.
"Obviously it will be nowhere near the size of last year, but plenty of sales have been done to container packers."
Containerised exports out of Sydney, drawing in chickpeas from much of the north-west slopes and plains of NSW, were also expected to figure heavily in 2017/18 shipments, albeit at volumes well down on 2016/17.
GrainCorp's Queensland terminals in the coming quarter are scheduled to load 190,000 tonnes of bulk chickpeas in total, 28 per cent below the corresponding 2016 figure of 263,500t.
| | | | | | | |
| --- | --- | --- | --- | --- | --- | --- |
| | Oct 2016 | Oct 2017 | Nov 2016 | Nov 2017 | Dec 2016 | Dec 2017 |
| Mackay | 50,000t | 50,000t | 73,000t | 50,000t | 22,000t | 0 |
| Gladstone | 15,000t | 40,000t | 33,500t | 50,000t | 0 | 0 |
| Brisbane | 0 | 0 | 70,000t | 0 | 0 | 0 |
| Total | 65,000 | 90,000 | 176,500 | 100,000t | 22,000t | 0 |
Prices soften
Chickpeas for delivery from mid-October on have been bid at around $50/t below peas for September/early October delivery in Central Queensland (CQ) and on the Darling Downs of southern Queensland.
"It's fallen near $100 in CQ in the past two weeks, and the market on the Downs is below $900."
Based on supply alone, Mr Groat said he felt prices would not soften much more in the short term.
"It depends on what we get tonnes-wise, and we mightn't be getting as much as we think we're going to get."
Surprise in CQ
Pulse Australia industry development manager, Paul McIntosh, said some CQ crops planted into good subsoil moisture have yielded well above 2.5t/hectare, but other crops across the wider region's 200,000has have yielded as little as 1.5-2t/ha.
"In southern Queensland, things are looking pretty ordinary; a lot of the crops are only 15-30 centimetres tall and they're not going to yield well; they're doing it real tough because of the lack of moisture."
Mr McIntosh said some crops had the potential to yield 3t/ha, and rain forecast for Sunday and Monday could help to bolster yields on plants which have struggled through frosts, a lack of in-crop rain, and hot and windy conditions.
"Northern NSW is in very much the same boat."
Harvest is estimated to be about 50pc complete in CQ, 10-20pc done in southern Queensland and yet to start in earnest in NSW.
"I've done very few hectare contracts; people weren't confident with the tonnage they were going to produce because of the season."
Less than last year
According to Australian Bureau of Statistics data, Australia has exported a record 2 million tonnes of chickpeas in the year to September 30, 2017, with India, Pakistan and Bangladesh the major customers.
India on 1.25mt and Pakistan on 447,000t were by far the biggest customers.