MACHINERY traffic on farms can cause yield-limiting soil compaction across lower rainfall zone (LRZ) cropping regions, but despite this the uptake of controlled traffic farming (CTF) systems in the LRZ lags well behind the national average, a five-year study has found.
The Grains Research and Development Corporation (GRDC) invested project, 'Application of controlled traffic farming in the low rainfall zone', concluded that there is evidence farm machinery traffic can, and does, cause yield-limiting soil compaction across the Low Rainfall Zone (LRZ) of south-eastern Australia.
Agriculture Victoria land management development officer Rebecca Mitchell said this was something all LRZ growers would want to know, particularly if they were looking for techniques to combat it such as CTF.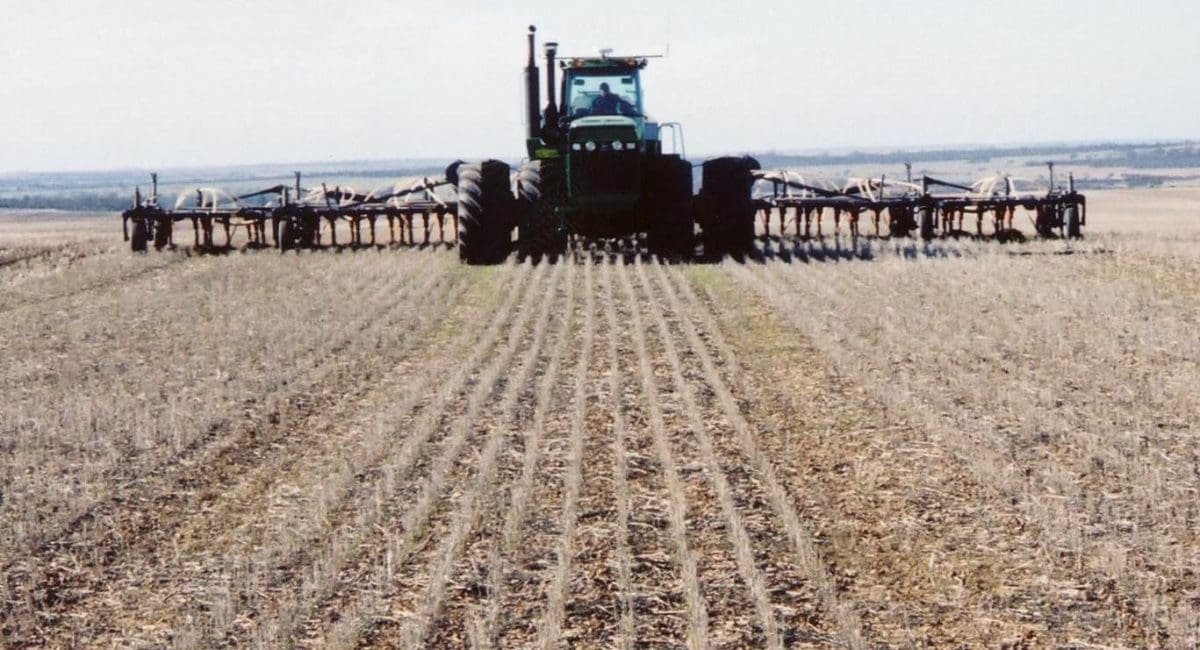 "Controlled traffic farming (CTF) confines the wheels and tracks of all cropping equipment to 12-18 per cent of paddock area and leaves the remaining area of the paddock uncompacted and in optimum condition for crop productivity," Miss Mitchell said.
"CTF is becoming widely adopted in the Australian grains industry, with a national average of around 30 per cent of farms using the system.
"However, the LRZ of south-eastern Australia is a marked exception with a much lower adoption rate of 5 per cent."
A key output of the CTF LRZ research project was the development of an online publication 'On the right track: Controlled traffic in the low rainfall zone of south-eastern Australia' launched in early 2020.
This publication summarises findings and outcomes from the project and is designed to support deliberations about CTF in the LRZ of south-eastern Australia by providing locally developed insights into its impacts and tips on how best to implement it.
As well as general information about CTF in the LRZ that will support decision making, the publication is packed with practical information that will help interested grain growers to adopt the system as smoothly and inexpensively as possible.
The publication includes practical guides to CTF, grower experience case studies, research results and the findings of several other CTF studies which investigated specific questions of interest to growers.
Practical Guides: Provide general information about certain aspects of CTF. This section is designed to highlight benefits and possible constraints of CTF and suggest solutions to these constraints in the LRZ.
Case Studies: Showcase growers who have grappled with the adoption of CTF. These growers hope their experience will help others achieve a smooth transition into CTF.
Research: The publication includes research findings from sites around the LRZ representing the four main soil types. This research has shown that many soil types in the LRZ are susceptible to compaction as a result of machinery trafficking.
Studies: The project has also demonstrated other benefits from the adoption of CTF. These benefits include some energy and fuel savings, protection of investment in soil amelioration (e.g. ripping on deep sands) and reduced loss of available nitrogen from nitrous oxide greenhouse gas emissions.
It was also shown that machinery trafficking can have a negative effect on soil microbiology and nutrient availability on Mallee sands.
The publication can be found on the Australian Controlled Traffic Farming Association website https://www.actfa.net/ and the GRDC website at https://grdc.com.au/CTF-in-LRZ.
Source: Agriculture Victoria