COTTON planting seed and technology supplier, Cotton Seed Distributors (CSD), has announced a $41 million redevelopment of its Shenstone cotton seed processing plant and laboratory at Wee Waa in north-west NSW.
Founded 49 years ago at Wee Waa as a member-based organisation, CSD's long term partnership with CSIRO delivers cotton cultivars that yield three times the world average and almost double that of Australia's nearest competitor.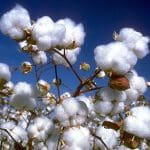 In 2014, CSD's Board and management developed a 2020 strategic plan for the company, taking into account CSD's long term agreements and partnerships as well as the exacting processing requirements of modern cotton cultivars.
CSD chairman, James Kahl, said through this process, it was identified that the existing cotton seed processing plant might not meet the future needs of the Australian industry.
"While the existing processing plant has been able to meet the needs of the industry, we need to be able to support the Australian cotton industry for at least the next 30 years," he said.
"We looked at various options for building a new plant, including relocating to a greenfield site, however our preferred option is to redevelop our current site at Shenstone, Wee Waa".
Over the last two years, CSD's site redevelopment team have worked to develop plans for a world class processing plant, new laboratory and office complex which will ensure the company is positioned to meet the demands of a progressive cotton industry for the foreseeable future.
"With the approval of the $41m development application, our team are now finalising the design of the plant and equipment to install in the new facilities. This will require substantial further investment by CSD over the next 18 months" said CSD's managing director, Peter Graham.
The new plant is scheduled for construction to commence in January 2017 and will be fully operational for the 2018 processing season.
Source: CSD