A DRY spell in the lead up to winter crop sowing in Western Australia has seen a significant number of growers opt to dry sow canola this season, according to the latest crop report from the Grain Industry Association of Western Australia (GIWA).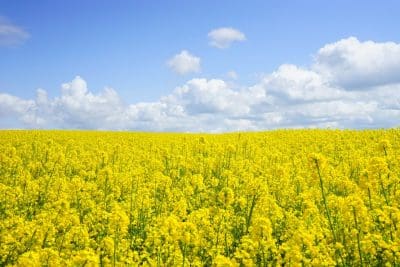 While good rain in most districts at the end of January and early February raised confidence of a wet start to the season, most areas are now dry on the surface.
GIWA Oilseed Council chair, Michael Lamond, said with no rain on the horizon, farmers had turned to dry sowing in earnest.
"Dry sowing has really cranked up now. There was quite a bit going on before Easter and it is full on now," he said.
Mr Lamond said while the soil surface was dry, subsoil moisture levels were at good levels throughout most of the wheat belt.
"In the central areas and in the Esperance port zone the DAFWA soil moisture profile estimates are 60 to 80 millimetres of stored moisture on the deeper soils," he said.
Reasonable subsoil moisture levels mean that dry sowing poses fewer risks this year with most regions only requiring rainfall events of 15-20mm to ensure the soil moisture joins up and crops survive through winter.
Most cropping regions throughout the state have at least 40-50mm of plant available soil water.
Exceptions to this are close to the coast north and south of Geraldton, the north-eastern areas of Mount Marshall, Koorda, Dalwallinu and Perenjori shires, and the western areas of the great southern.
Most of the Esperance port zone, the south coast east of Albany and the western Kwinana port zone are very wet with plant available soil water of 60mm or more.
The report says the lack of rain on the horizon is concerning but it's early days yet and having stored moisture in the profile gives growers confidence to plant dry with less reliance on finishing rains in the spring.
Due to the higher price compared to wheat, barley and oats, canola plantings are projected to be as high as 20 per cent more than 2016 in some regions, but this may decrease if it continues to be dry.
"Some areas have a 20pc increase in canola, and others not a huge change. Depending on when the rain might come, growers might knock the canola area back to cereals. But because the cereal prices are quite depressed, particularly barley, they are looking for something with a bit more profitability," Mr Lamond said.
For most areas wheat is projected to remain about the same as last year or fall a few percentage points.
The barley area will drop in most districts by about 5pc and oat plantings will drop, particularly in the great southern.
Source: GIWA