A RUN of warm weather in South Australia last week saw its growers deliver 203,855 tonnes of grain in the week to November 4 to bring total receivals for the 2018-19 harvest to 258,059t, according to the Weekly Harvest Report from the state's bulk handler, Viterra.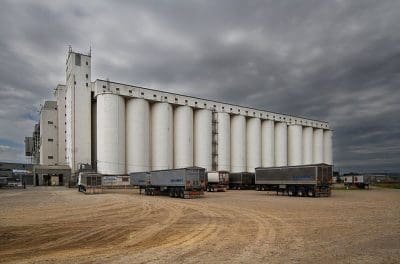 The company has now received grain into 44 sites so far, with barley accounting for most loads, and some wheat, canola, lentils, field peas and faba beans also making their way into the system.
In the western region, barley, with some wheat and peas, have been delivered, and Elliston, Buckleboo, Port Lincoln, Warramboo and Wirrulla all took in their first receivals for this harvest in the past week.
In the central region, most of the past week's deliveries have occurred in the early receival areas from Port Pirie to Bowmans, and on the Upper Yorke Peninsula.
Harvest in the Gladstone area started late last week.
Barley has made up the bulk of central-region deliveries to date, and wheat receivals increased, while canola and pulse deliveries remained low.
Barley, wheat and peas made up the deliveries for the week to November 4 in the eastern region, where Apamurra, Loxton, Monarto South, Murray Bridge and Inner Harbour all received their first loads.
| | | |
| --- | --- | --- |
| Region | Tonnes in week to Nov 4 | Harvest total to Nov 4 |
| Western | 41,423 | 44,463 |
| Central | 159,871 | 210,056 |
| Eastern | 2,561 | 3,360 |
| Total | 203,855 | 258,059 |
Source: Viterra