COOPERATIVE Bulk Handling Ltd (CBH Group) on Monday reported results for the year ended 30 September 2016, which included business investment in Australian oat processing, flour milling in Indonesia and The Philippines, and barley malting in Vietnam.
In Australia, the Blue Lake Milling oat business CBH purchased in July 2015 will expand its processing capacity, currently confined to its facilities in South Australia and Victoria, to include a new plant in Western Australia.
As a major shareholder of the Interflour group, CBH in 2015-16 has work-in-progress upgrading the company's mill in Indonesia, as well as building a new 500-tonne-per-day mill in The Philippines.
The new malthouse in Vietnam, due to be completed this year, was also a highlight of offshore investment.
Fees Australia's lowest
CBH Group CEO, Andy Crane, said the cooperative's drive for cost savings and efficiency had delivered Australia's lowest storage and handling fees.
"The dollars-per-ton charge to growers is a clear business focus, it is CBH Group's single measure of performance," Dr Crane said.
The charge is made up of a receivals fee, a warehouse fee, the freight to port cost and port charge.
"That total charge, minus the rebate that returns from the business, is the major driver of performance across CBH."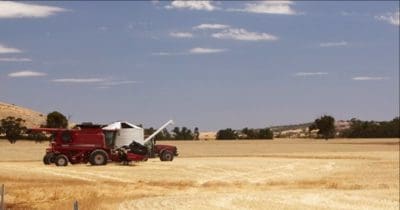 Buoyed by an above-average harvest last year and recurrent efficiency savings, CBH reported a 2015-16 pre-rebate surplus of A$110.2m and a $62.7m rebate to growers.
"Our growers are our user, our owner and our sole beneficiary.  We have a real focus on lowering supply-chain costs."
First year in Russia
Marketing and trading business unit returned to profit in 2015-16, and delivered more than seven million tonnes (Mt) to international customers.
It accumulated and exported 0.2Mt in its first year on the ground operating in Russian wheat and barley, and contributed to the grower rebate.
CBH remains Australia's largest grain exporter with market share of around 30pc of Australia's aggregated bulk exports.
Operations
CBH chief financial officer Ed Kalajzic said the company's operations business unit had another strong year handling an above-average 2015-16 harvest, 13.6Mt, the same as the previous year and smaller than the 15.9Mt received in 2013-14.
Network investments and capital outlays in 2015-16 totalled $132.4m as part of the five-year $750m expenditure strategy, to handle grower receivals faster.
CBH harvest receivals early this week stood at more than 16 million tonnes, a record volume for the group, and foreshadow strong 2016-17 results.
CBH is Australia's second-largest private company, and Australia's largest cooperative, employing around 1100 permanent staff supported by around 2000 harvest-time staff.
View the CBH annual report link here