TWO companies owned by pulse processor and marketer Blue Ribbon Group (BRG) have gone into liquidation owing an estimated $11.6 million, including $3.9m to major secured creditor, the Commonwealth Bank of Australia.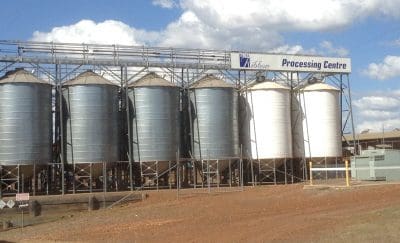 Following an application from Kingaroy-based company, Bean Growers Australia (BGA), Artemis Insolvency's Peter Dinoris was last month appointed by a Supreme Court of Queensland order as liquidator of Blue Ribbon Grain & Pulses Pty Ltd (BRGP) and Blue Ribbon Seed and Pulse Exporters Pty Ltd (BRSPE).
BRGP's operations centred on domestic and export sales of grains and pulses including mungbeans, cowpeas and chickpeas, and the company has supplied human consumption and stockfeed markets with products sourced from Australia and overseas.
"My investigations to date have revealed that the company had financial set-backs resulting from underperforming investments, a poor mungbean crop, and increased competition," Mr Dinoris said.
In an attempt to reduce debt, Mr Dinoris said BRGP had embarked on a number of strategies, including borrowing from the CBA, but effectively ceased trading in November prior to proceedings being pursued.
Mr Dinoris estimates BRGP's unsecured creditors are owed around $5.4m, and BRSPE's $2.3m.
The companies employed around 15 personnel, and they are owed an estimated $320,000 in total.
BRG was founded in 2000, and ran a packing facility at Richlands, west of Brisbane.
The group grew into a volume exporter of pulses sourced predominantly from Queensland, and a supplier of seeds and specialty flours.
Creditors have been invited to submit documents which set out their claims against the companies by 31 January. Mr Dinoris said a detailed update was expected to be issued to creditors by early March.