A NEW desi-type chickpea bred to produce high yields in Central Queensland (CQ), and containing superior disease-resistance, and agronomic and seed-quality characteristics, has been released today in Emerald.
The variety, PBA Drummond, is named after a mountain range that runs through the region.
PBA Drummond's release has been developed collaboratively by the Grains Research and Development Corporation (GRDC), Queensland Department of Agriculture and Fisheries (QDAF), the NSW Department of Primary Industries (NSW DPI) and other Pulse Breeding Australia (PBA) partners, along with commercial partner SeedNet.
The variety was officially released in Emerald by QDAF general manager for crop and food science, Garry Fullelove, who said PBA Drummond paved the way for a new era of desi chickpea production in CQ.
"Australia is the largest global chickpea exporting nation, with Queensland growers contributing to 55 per cent of the national crop value," Mr Fullelove said.
GRDC head of business development, Ron Osmond, said trials had shown PBA Drummond had strong yield performance compared with existing varieties, and had improved Ascochyta blight disease resistance compared with varieties currently favoured by CQ growers.
"This is the first time since 2011 that a Central Queensland-specific chickpea variety for the export market has been released," Dr Osmond said.
"PBA Drummond has a number of agronomic benefits that should help to put dollars in growers' pockets."
The new variety has been developed by the DAF chickpea breeding team based at Emerald and Warwick, in partnership with the NSW DPI and other state and national agencies under the PBA umbrella.
Dr Osmond said other GRDC investment programs, such as the Statistics for the Australian Grains Industry (SAGI) and the National Variety Trials (NVT) also played key roles in supporting the pulse-breeding program, and were instrumental in developing performance data for industry.
QDAF senior research scientist, Merrill Ryan, is part of the PBA team, and said Drummond offered CQ growers a desi chickpea variety with significantly higher grain yield than all varieties currently grown in the region.
PBA Drummond has come from an initial cross in 2006 between two previously released varieties, PBA HatTrick and PBA Pistol.
"This new variety has improved Ascochyta blight resistance over current high yielding, susceptible varieties, such as PBA Pistol, Kyabra and Moti," Dr Ryan said.
"PBA Drummond is also potentially an excellent agronomic option with improved harvestability.
"It is a tall and erect and lodging-resistant plant, and has been in advanced yield evaluation since 2013 in a diverse range of seasonal conditions.
"PBA Drummond has similar seed quality to PBA HatTrick and equivalent dhal milling yield to current varieties."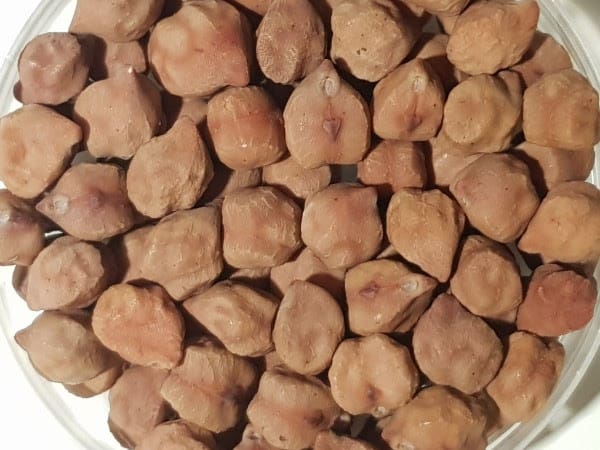 Dr Ryan said the new variety would be available to growers for the 2019 season through SeedNet with an End Point Royalty, and further information about its variety performance and seed availability was available through SeedNet.
Growers can compare the performance data of PBA Drummond against other commercial varieties from 2013 to 2017 at www.nvtonline.com.au.