NOTWITHSTANDING the pain incurred by exporters/farmers from the recent Indian tariffs, Australian farmers have every reason to retain confidence in growing pulses, according to Pulse Australia chairman, Ron Storey.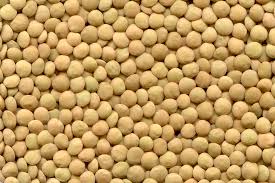 Addressing the GRDC Grains Research Update in Wagga Wagga, NSW, Mr Storey said producers and exporters should be optimistic about the future for pulses because they held the "trifecta" of being good for "the body, planet and wallet".
He said pulses would play a very important part in the nutrition solution in coming years as agriculture sought to feed a growing global population and consumer eating habits changed.
"The shift to animal protein is well known. The population is increasing, disposable income is increasing and people are consuming more and more protein, and of course that has had a spin-off effect for feed grains," he said.
"China's (rising) import of soybean meal is linked to their animal protein business. It has gone from zero to 100 million tonnes/year. That is the protein story we have been observing for the last decade or so."
But, Mr Storey said the health and nutrition story was now gaining prominence over the protein story in terms of food demand.
"We are now shifting to talking more about a health and nutrition picture both at a human level, the effect on the planet, and the effect on our wallets. Pulses, in my view, have the trifecta on this. They tick all the boxes," he said.
"They are very strong on the human health question. The Chinese government is taking a view about their health budget in 50 years' time. They are saying they want food that is good for the body and doesn't introduce a whole lot of diseases for an ageing population 50 years away.
"The big issue for human health and planet health is that pulses are a good converter into protein. They also have a beneficial effect in the farming system as far as nitrogen and soil improvement go.
"And they fit the affordability question, which is becoming more and more pressing, where the cost of animal protein is very expensive relative to plant protein."
Mr Storey said the industry would need to focus on the provenance and traceability of pulses throughout the supply chain as consumers were increasingly wanting to know more about the food they ate.
"As consumers, the issue of what we eat really does matter. It is really being pushed by the people who are 'foodies' and want to know more about their food. It is not just in Australia, it is a global movement. The major food manufacturers are listening. The shift is well and truly afoot," he said.
Mr Storey said among recent developments that could open up new opportunities for pulses, the industry was developing pulse flours more digestible for the mainstream food system.
"There is work trying to get the palatability of pulses in better shape in mainstream foods because, with low GI and the other advantages pulses have, it will be a great breakthrough to have a greater inclusion of pulse flours in foods rather than just cereal-based flours," he said.
Grain Central: Get our free daily cropping news straight to your inbox – Click here