SUNRICE, the trading name of Ricegrowers Ltd, is again on the search for female trailblazers of the rice industry, with applications now open for the 2018 Jan Cathcart Scholarship.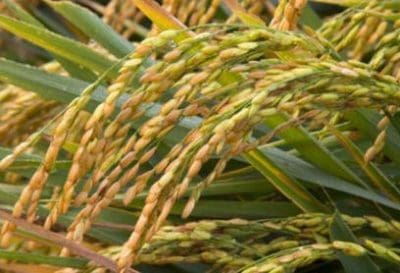 Women with connections to the rice industry and who are undertaking, or planning to undertake, tertiary studies are encouraged to apply.
Valued at $10,000 a year for up to three years of tertiary study, since launching in 2014 the scholarship has provided five recipients with numerous opportunities, from financial support to work experience and employment placements with SunRice and professional and personal growth.
The scholarship honours the memory of long-term SunRice employee Jan Cathcart and her 43-year contribution to the rice industry, by offering education and career opportunities to women who share Jan's passion and commitment.
Successful applicants are chosen on: her commitment to a career in agriculture; her involvement in work experience and community service; leadership potential; and academic achievements.
SunRice chairman Laurie Arthur urged female rice growers, shareholders and employees of SunRice and their extended families to consider applying for the scholarship, saying:
"SunRice is very proud to be able to support the education and professional development of women in the rice industry through the Jan Cathcart Scholarship, which offers many benefits as evidenced by the experiences of the recipients to date," he said.
"We encourage women from across our networks to apply or to nominate other eligible women for this opportunity to share Jan's passion and commitment to creating a vibrant rice industry."
Millie Mertz, joint winner of the 2016 Jan Cathcart Scholarship, speaks highly of her experiences provided through the scholarship.
"SunRice has given me the wonderful opportunity to undertake an 11-month placement in their finance operations team based in Melbourne, following two weeks of work experience. This has not only enabled me to put into practice what I have been learning in the classroom, but it has allowed me to continue to build my 'network', given me increased confidence and seen me grow as a person."
Applications close on Saturday 14 October 2017, with the winner to be announced in early 2018.
Previous Jan Cathcart Scholarship Recipients:
2017: Sarah Cudmore, from a mixed farming property at Benerembah
2016: Millie Mertz, from a rice farm in Moulamein and Elise Wilson, from a rice farm in Coleambally
2015: Samantha Glenn, from a rice farm in Moulamein and Zoe Reynoldson, from a rice farm in Berrigan.
Please refer to the application form for full details, which can be accessed at www.sunrice.com.au/JanCathcartScholarship.
Source: Sunrice