MORE than three million tonnes of grain have been received so far into the CBH Group's system in Western Australia as the WA harvest gathers pace after thunderstorms created havoc earlier in the month.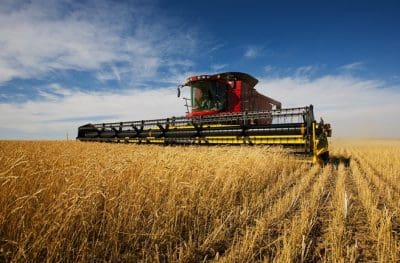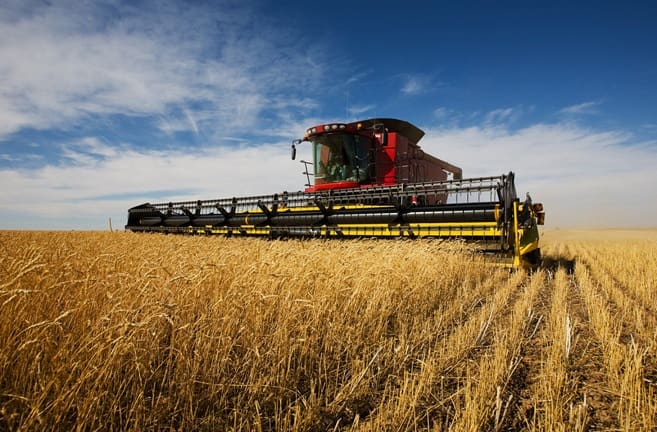 The Kwinana zone has received 993,000 tonnes of all grains to date, of which 600,000t have been delivered in the past week.
"Most of the receivals have been barley and canola but we are now starting to see some good volumes of wheat coming into the system," Kwinana assistant zone manager Allan Walker said.
"Thunderstorms, heavy rain and hail have slowed receivals in the north of the zone and with more expected over the next few days we could start to see some quality issues appear in this area.
"Most sites in the zone are now open and we will be working longer hours and double shifts at the main sites to suit deliveries."
Reports from the north have the Geraldton zone about half way through harvest, with over 600,000t in the bin.
"We have had a very strange week with weather, and reports of 2mm to 100mm of rain in some parts as well as massive hail storms wiping out up to 60 per cent of some grower's crops north of Geraldton," Geraldton zone manager Duncan Gray said.
"Canola harvesting is about to wrap up, lupins are still slow, barley is trickling in and wheat is still going very strong compared to harvest estimates.
"With a couple of good weeks we should see the zone well and truly through and starting to wind down in most parts."
All eyes on southern zones
Hopes are pinned on good crops in the Esperance and Albany port zones.
In spite of thunderstorms around Albany early in the week slowing harvest, and further rain likely to come, Albany zone receivals this week were 264,000t, bringing the total to date to 407,000t, more than double that at the same time last year.
Albany zone has received 208,000t of barley, 187,000t of canola and 10,000t of oats, the majority of which are grade Oat1.
Only a small volume of wheat has been received so far with quality ranging from ASW through to Hard 2.
All sites in the Albany zone are now open. The Gairdner site set a new daily record on Saturday, 11 November, with 9443 tonnes received for the day.
Esperance zone receivals were slow early in the week following widespread rain on Sunday, 12 November.
A new daily record was set at the Chadwick site, which received 36,580 tonnes.
Growers are now moving onto cereals (barley and wheat) with excellent yield results being achieved.
Market movements
Canola prices in WA this week hit $570 per tonne free in store (FIS), resulting in strong selling from growers as they look to offload some of their unsold canola.
Promising oil contents well above 45 per cent combined with reasonable yields are once again seeing canola as a very good gross margin crop.
The barley market continues to be subdued, particularly on the malt side, with limited interest to date from maltsters.
"While yields for barley are looking promising, malt selection rates still remain low, and with rain expected across WA over this weekend combined with a wet outlook in Eastern Australian barley growing regions, we may see an impact on supply," general manager marketing and trading, Jason Craig, said.
Feed barley grower prices continued to remain in the range of $248 – $251/t, with reasonable interest from China.
Wheat prices for APW1 this week hovered in the A$270s/t FIS with limited interested from growers.
The weaker Australian dollar is sparking some interest from Asia. This combined with higher values being seen ex Black Sea and firmer freight markets is seeing end users refocus on Australia for shipments in the first quarter of the calendar year.
Source: CBH