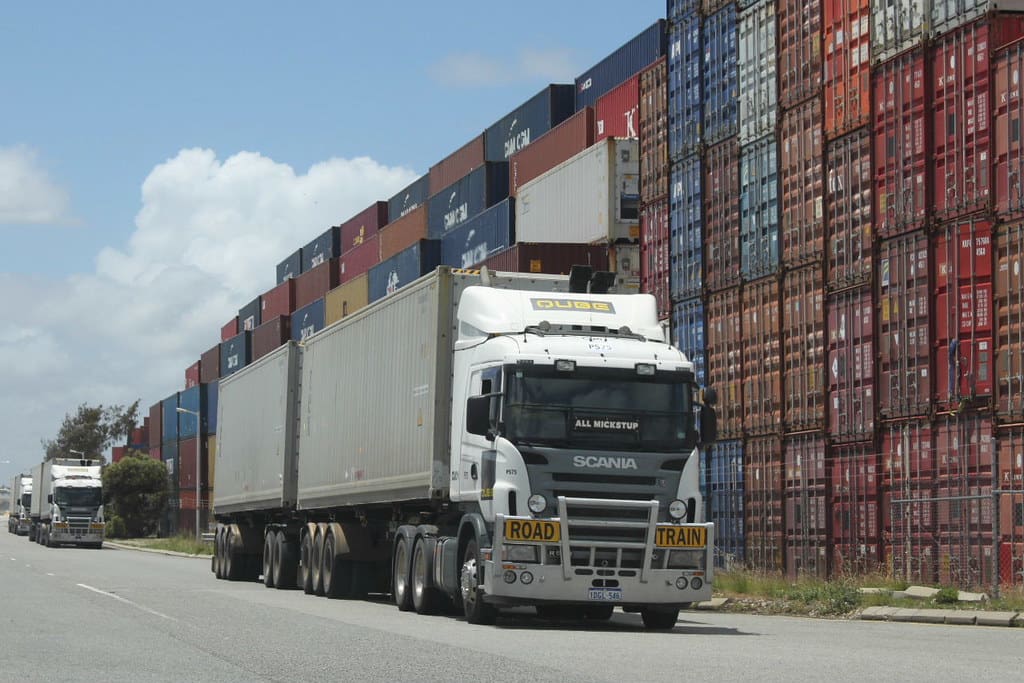 REPRESENTATIVES from all sections of the supply chain came together in Melbourne last week to attend the inaugural Australian Grains Industry Logistics Conference.
Organised by Grain Trade Australia (GTA), it brought together delegates to discuss issues facing grain logistics, including strategic planning, government policy, road and rail transport, and port functions.
"This…is the first time that industry has had an event to focus specifically on logistics, and discuss how collaboration can help to increase efficiency and value to participants across the supply chain." GTA CEO Pat O'Shannassy said.
Delegates included industry leaders in global and domestic trade and logistics to look at how grain could be delivered to consumers more efficiently.
Conference speakers outlined how sharing of certain information could increase efficiency mutually benefit supply chain operators and customers alike.
Trucks get bigger
One example of this would be improved allocation of trucks to increase efficiency and reduce delays, which would in turn allow better inventory-management for processors.
As one of Australia's biggest feed millers, Ridley is a major grain consumer and user of road transport to receive grain and outturn product.
Ridley general manager of merchandising and nutrition Michael Reeves was one of the conference speakers, and presented the customers' view.
Australia's domestic grain consumption has roughly doubled in the past 25 years, and larger truck configurations have helped to better service those receiving grain.
"What we're interested in doing is looking at how can we more efficiently order grain so we're using fewer trucks, and how can we get the information to the people in the supply chain as quickly as possible?
"The conference helped to get the discussion going around duplication in the supply chain, and thinking about its impact on your supply chain and your customers," Mr Reeves said.
"Congestion on roads and the National Transport and Supply Chain Strategy is going to give governments the chance to work together.
"Starting that discussion within the industry is also helpful as we try to break down impediments to efficiency in logistics."
As evidenced by Ridley's largest mill now under construction near Bendigo, Mr Reeves said the company was improving its mills to allow for bigger truck configurations.
Role for rail
Aurizon is a giant in Australian rail transport of coal and base metals, and its customer executive Hunter Valley Adrian Browne spoke about rail transport at the conference.
He said "co-ompetition" — where competitors co-operate to reduce costs — was one area where the grain industry could find some improved efficiency through increased scale.
Mr Browne said different axle loads on sections of the rail network were one major inhibitor of achieving such scale.
"It's difficult to determine what the sweetspot in investment is; is it 30-tonne or 15t axle loads?
"You need some consistency on axle loads, because it brings greater certainty to investment decisions."
Mr Browne said one of the challenges in transporting grain by rail was that it was grown over disparate regions.
"The more fractured the task is, the more challenging it is for efficiency, and the harder it is to find who underpins the volume risk."
Size of the prize
Mr Browne gave the example of a point-to-point supply chain which might cost one company $50 per tonne, and another $30/t.
"It's going to be much better for the company with $50/t to get freight for less, but the $30/t company will lose its freight advantage.
"The theme coming up is 'What's the size of the prize?'
"If it's big enough, how do you make it happen?
Mr Browne said Hunter Valley trains taking coal from mines to the Port of Newcastle had a standard length of 88-90 wagons, and 30t axle loads.
"In the main, rail economics are straightforward, with longer trains and greater density bringing together the scale to create efficiency."
Aurizon operates one grain train in NSW, which has primarily unloaded at the Newcastle Agri Terminal.
"With the volumes of the past couple of years, it hasn't had a lot to do."