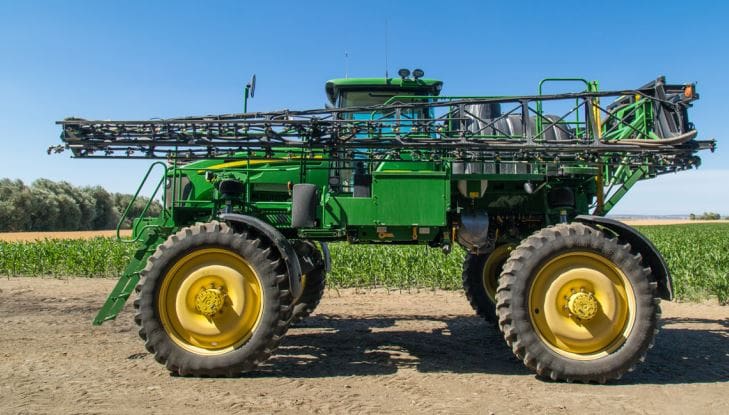 THE National Class 1 Agricultural Vehicle and Combination Notice that is now in place across large parts of regional Australia removes the need for farmers to apply for permits to move many agricultural combinations on public roads.
The new notice, which came into effect on May 1, covers all states and territories except Western Australia and the Northern Territory which have their own, independent systems and are not part of the national heavy vehicle regulation system.
Previously there were 16 zones in five states and territories, but this has now been reduced to just five zones, with maximum vehicle and machinery dimensions defined for each zone.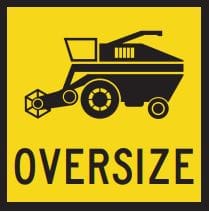 The dimension limits have predominantly been harmonised throughout the participating states and territories.
Under the new notice, most dimensions are bigger than previously allowed, meaning much of the equipment should be now covered under the notice.
Growers will be covered by the notice if their vehicle and combinations are within the dimensions specified for each zone, along with other conditions for piloting, towed mass ratios etc.
GrainGrowers chief executive officer, David McKeon, said industry had worked closely with the National Heavy Vehicle Regulator (NHVR) to harmonise road access arrangements into a single Class 1 notice.
"We've pushed to make sure it's practical and reflects the low safety risk posed by slow, infrequent movements of large ag vehicles on road. The commitment by NHVR has always been that no farmers would be worse off under this notice, compared to previous access regimes," he said.
"The important thing is the zones are reasonably consistent across the cropping regions across Australia, including across state borders. There has been a streamlining.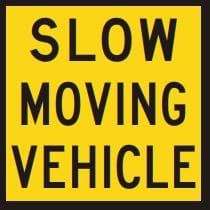 "Now there is a reduced need for permits across many of the zones when farmers are moving their agricultural machinery. When they are moving their seeders, sprayers and headers, there is a reduced requirement to apply for a permit in a lot of the zones.
"If a vehicle/combination is above the zone dimension limits or doesn't meet the specific conditions, then farmers are still required to get a permit. However, the permit process has been improved and is now managed by the National Heavy Vehicle Regulator through a single portal."
Among other changes, night travel requirements across the participating states and territories have been expanded. Under the previous arrangements some states and territories required permits to travel at night. Under the new notice, all states and territories allow travel at night at increased widths and lengths, subject to pilot vehicles in certain circumstances.
Further information:
NHVR has developed a map which allows farmers to see what zone they are in and identify what conditions or restrictions (for example; poor bridges) may apply. Growers can check which zone they are in and see the associated dimensions by clicking on an online network map.
See operator's guide.