CROPLANDS Equipment has strengthened its Australian manufacturing footprint by acquiring Western Australian owned and operated sprayer manufacturer Sonic boomsprays.
The move follows the expansion of Croplands' Adelaide manufacturing site, which has given Croplands additional capacity and operating efficiencies to meet the needs of growers across Australia.
Sonic was established by Max and Lynette Hebbermann in 1995 to produce premium quality spraying equipment for the broadacre industry.
It specialises in sprayers fitted with cable-suspended hydraulic booms.
Croplands general manager Sean Mulvaney said Croplands and Sonic have built a strong relationship over the past four years, having collaborated on the development and commercialisation of the WEED-IT Sonic sprayer range.
"We see Sonic as a perfect fit for Croplands as the companies share many values including quality, integrity, resourcefulness and an ongoing industry commitment to produce spraying solutions that deliver efficiency and long-term sustainability for growers," Mr Mulvaney said.
"The acquisition of Sonic will increase Croplands' capacity to bring WEED-IT equipped sprayers to market and also accelerate market access for the wider Sonic product range through Croplands' extensive sales, distribution and service network."
Mr Mulvaney said Sonic has been an important contributor to the Shire of Narembeen, located in the Wheatbelt east of Perth.
"Our intent is to continue expanding the operation to provide additional employment opportunities for the local community."
While Mr and Mrs Hebbermann will transition away from the business, their children Shanon and Kandi and other Sonic staff will remain with it as it continues to operate out of the Sonic factory at Narembeen.
Croplands started as a family business in 1972 and was bought by Nufarm in 1988.
Its sprayers are used in the broadacre, horticulture, viticulture, tree-crop, compact and home-garden sectors.
Further expansions for O'Connors
THE largest Case IH dealer in Australia and New Zealand has gotten larger with its purchase of Echuca CIH.
This follows its purchase earlier this year of Sunrise Ag's Swan Hill and Ouyen dealerships and the Case IH broadacre component of the Mildura outlet, and lifts the number of dealerships in the O'Connors network to 16.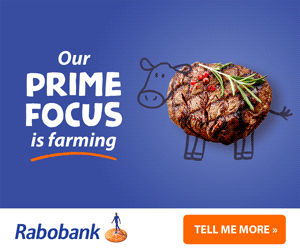 O'Connors CEO Gareth Webb said the acquisition of Echuca CIH helped reinforce the company's Victorian presence and its commitment to its customers.
"The continued growth of our network has flow-on benefits to all of our customers, wherever they are across the network, as it helps with the likes of increasing available stock levels and boosting parts availability," Mr Webb said.
"Of course, there are challenges currently for our industry, particularly here on the east coast, and it's during these times you need to know you've got a dealer behind you who is financially strong with an equally-robust support structure when and where you need it."
Echuca CIH has been a family-owned business serving the area for more than 30 years.
"I congratulate the Stephenson family — Jan, Murray and Darren — on such a successful operation over such a long period of time," Case IH Australia and New Zealand general manager Pete McCann said.
O'Connors was founded in the 1960s, and is also a family-owned and operated business.
"It will continue to serve the customers of this area to the highest standard and this latest acquisition further secures the integrity of the Case IH network across such an important agricultural area of Australia."
Mr Webb said the deal was expected to be finalised in February, and O'Connors was looking forward to becoming part of the Echuca community.
Source: Croplands; Case IH