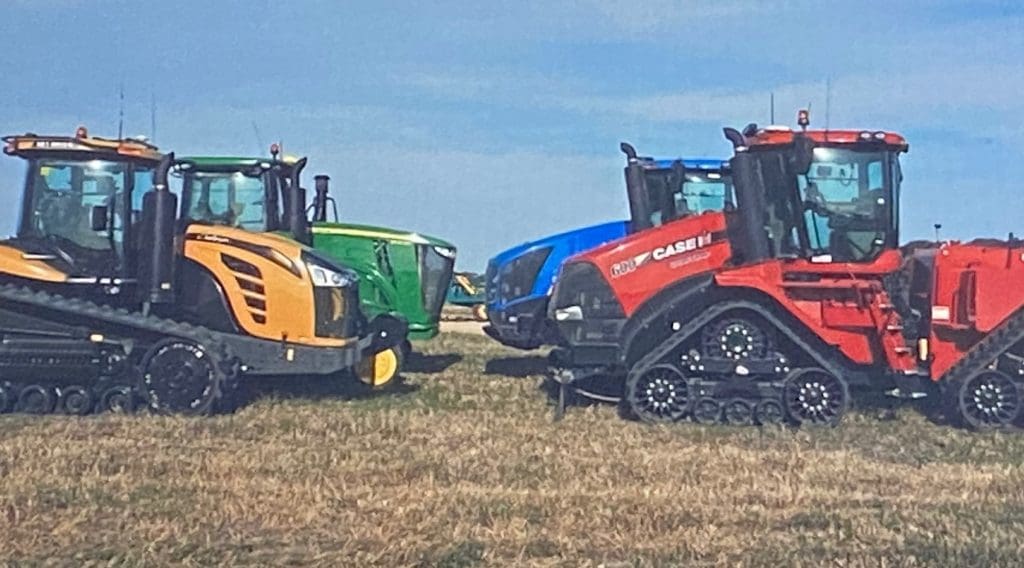 COVID-related disruption to machinery supplies, coupled with a return to favourable seasons, has seen demand for new and used machinery outstrip supply, driving prices to levels not seen for years.
Suppliers of new machinery have had trouble sourcing stocks from overseas with many orders unlikely to be filled until next year.
The shortfall in new equipment supplies has forced farmers to turn to the used machinery market where demand is running hot. Certain items are almost impossible to procure.
The scenario has left farmers with the challenge of deciding the best approach to managing their machinery turnover and upgrading programs.
Higher level of planning
Kondinin's research manager and editor of Farming Ahead magazine, Ben White, said producers considering machinery replacement should adopt a higher level of planning and restructure their businesses to operate in a market that was unlikely to see prices and demand ease anytime soon.
"At the moment we are seeing a lot of pressure on supply, and demand is increasing due to things like the Instant Asset Write-Off (scheme). There have also been a couple of good seasons. There is certainly equipment that I can't see going down in value any time soon," he said.
"The advice is that we need to plan better than in the past and make sure that if there are particular periods we want to turn over equipment we are ready for that and have done our research.
"I don't think it is just a spike (in the market). I think we have probably seen a small jump that is probably going to stay for a while. I can't see anything that will put downward pressure on pricing at this stage."
Addressing a Grains Research and Development Corporation (GRDC) webinar, Mr White said a prime example of what was happening in the market was the shortage of grain storage and infrastructure.
"It is currently sold out well into next year, and in some cases some manufacturers are suggesting they won't be able to supply until 2023 harvest," he said.
"So, planning has to come into play very early in the piece. We need to make sure the business is able to accommodate that, and also that we have the funds there and the rest of the business set up to accommodate those changes.
"We also have to be able to jump at opportunities when they are presented because in a high-demand environment opportunities tend to disappear quickly. I know of a number of people who have been chasing a tin front to direct harvest canola this year who have missed out.
"But we also have to balance that with not panic buying. Planning is where we need to be at."
Fit for purpose
Mr White said deciding on machinery levels of investment were big decisions that needed careful consideration.
"We need to make sure we are buying equipment that is value for money, but also fit for purpose to do the job we need it to in the most efficient way. It is one thing to tick those boxes, but you also need the service and backup," he said.
"Not only does the machine need to perform well, be affordable and fit within the business structure, but also when we go to sell it we can recoup the maximum possible value for the machine, and ultimately reduce the total cost per hour used."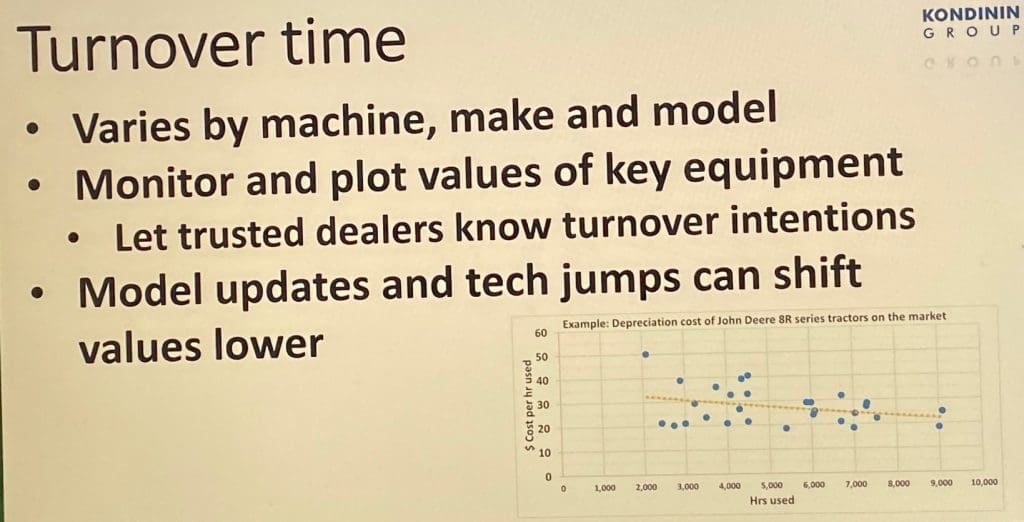 Mr White said there were a number of factors to consider when deciding on the right time to changeover machinery.
"Depreciation is a useful unit, both from an evaluation perspective of what the machine has cost you and also, if you are in the market for a used machine, it can be a useful tool as well," he said.
"We need to monitor our fleet value on a regular basis and keep it up to date so we know where our depreciation rate sits.
"Technology jumps can shift values lower rapidly. Where you have a new technology that comes out and is on every machine, all of a sudden the market value of the machinery you have is going to drop more sharply than it has done over a period of time."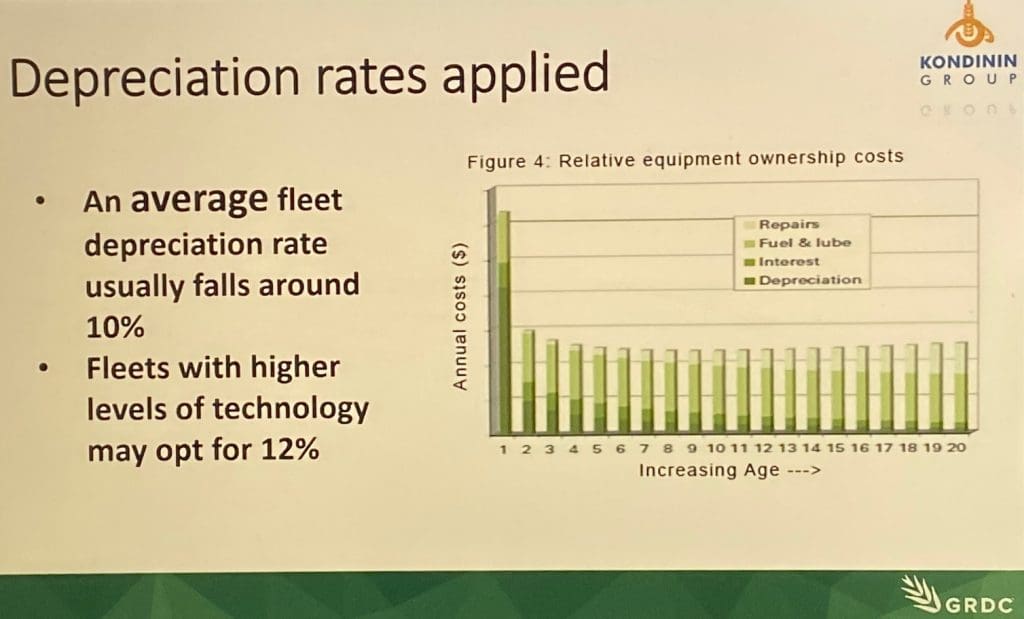 Mr White said opting to purchase new equipment didn't necessarily mean maintenance costs were going to be lower.
"Unfortunately, high levels of machinery investment don't necessarily correlate with low repairs and maintenance," he said.
"That is to do with the fact that a lot of new gear is highly unitised with sensors built into a complete module. If one sensor goes, the whole module has to be replaced. That tends to be more expensive.
"There is a lot more technology on machines now and that requires specialist skills and takes longer to repair."
Grain Central: Get our free cropping news straight to your inbox – Click here