What's the latest in the farm machinery world?
Case catches the early riser
Tractor sales hold firm in October
Croplands expands in WA market
JD 6R Series tractor update
O'Connors becomes largest Case IH dealership
Claas calculates harvester ownership costs
GrainKing opens giant workshop
Kuhn brings new digital tool to Australia
Wind tamer for Amazone spreaders
Case IH/Farmers Edge agreement
…………………………………………………………………………………………………………………….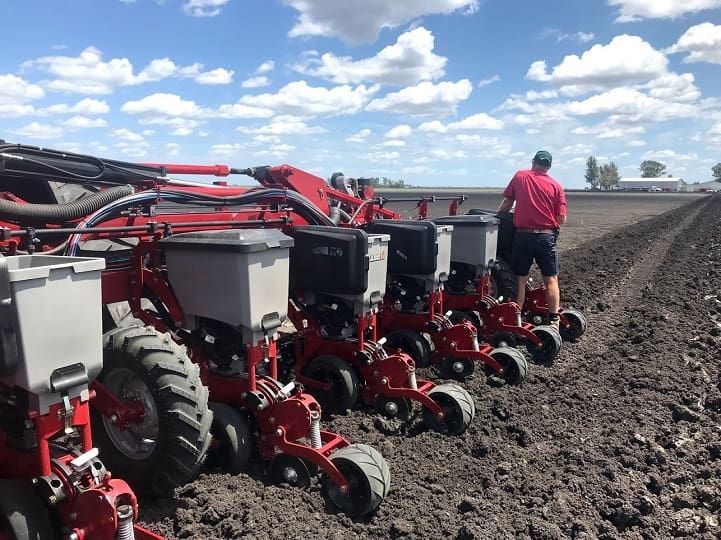 Case catches the early riser
CASE IH has added to its product range with the introduction into Australia of the 2130 Early Riser stack-fold planter, initially aimed at the cotton and sorghum market but under trial to expand into other crop types.
Making it first public outing at a demonstration day at Dalby, Queensland, the planter combines tried and tested design features with the latest accurate planter technologies.
Case IH planting and soil management product manager, Andrew Kissel, said Case had partnered with ag technology company Precision Planting to make the Early Riser 2000 Series the only planter engineered and built with Precision Planting components direct from the factory.
"We took the position that this planter needed to leave the factory with everything the customer needs for their operation. It needs to be the complete product on arrival, rather than having to make the initial purchase and incur the additional costs of technology add-ons," he said.
"The technology is an important component, but the thing that's really critical is the way it puts seed in the ground, that is the reason it has earned the name Early Riser.
"The technology allows us to understand what's happening and control the environment to some extent, but the row unit itself and its components – the steel, the rubber on the bottom end of the machine – that's what really makes the difference."
Features of the new planter include:
Row by row planting with DeltaForce and vDrive
Row by row shut-off of seed, insecticide, and fertiliser
Easy connectivity of the optional 20/20 SeedSense, FieldView and iPad connectivity kit
Higher accuracy at your speed
Liquid fertiliser and insecticide options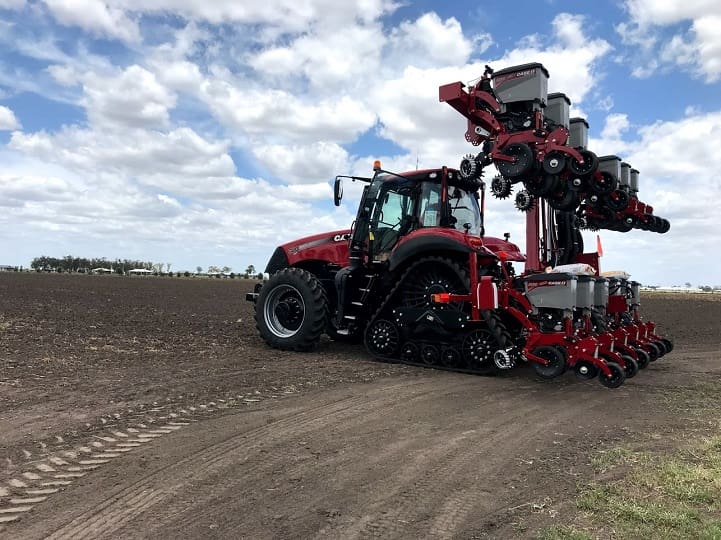 ………………………………………..
Tractor sales hold firm in October
FOLLOWING a dramatic downturn in tractor sales in September, October saw a slight recovery in machine sales across Australia, except for the drought affected regions of NSW, according to the Tractor and Machinery Association (TMA).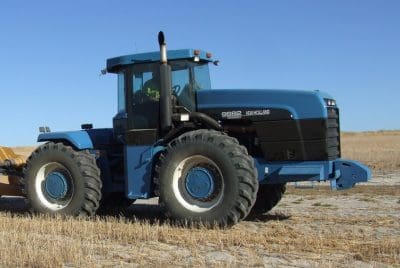 Sales in NSW for October were down another 13pc on the previous month and now sit 8pc behind last year.
Queensland and WA recorded slight improvements, up around 1pc each for the month. Victorian sales continue to track last year and reflect bumper years in Tasmania (up 8pc), South Australia (up 10pc) and Northern Territory (up 8pc).
Nationally, larger tractor sales for October in the 75KW-150Kw (100hp -200hp), largely row-cropping category were strongest with sales up 14pc for the month and now 8pc ahead of last year.
The large, broadacre range above 150kW (200hp) had a great month, up 26pc.
"These tractors tend to be most closely associated with broadacre farming, and we are beginning to see signs of abatement in the demand for large tractors due not only to the climatic conditions but also in response to the ongoing consolidation being seen in large broadacre operations," TMA executive director Gary Northover said.
"Ultimately, owners of this size range demand an adequate return on their investment and we expect to see greater emphasis on machine utilisation before the next buying cycle resumes."
Activity in the small sized, 'leisure' market ranges has been hard hit, particularly in the under 30kW (40hp) segment which was down 10pc for the month.
There were 233 combine harvesters delivered in October which was down on last year.
……………………………………………
Croplands expands in WA market
AGRICULTURAL spray equipment manufacturer Croplands is ramping up its presence in Western Australia, spearheaded by its Weedit trailed sprayer range.
The company has recently partnered with WA boomsprayer manufacturer, Sonic Boomsprays, to develop a new Weedit cable suspended boom option.
The Sonic Weedit encompasses a 5000-litre main tank, 500L flush tank and 30L hand wash tank.
It has a 36-metre boom with hydraulic fold, hydraulic lift and tilt, stainless steel boom lines and tandem suspension.
The Sonic Weedit also features a hydraulically-driven 9303 Hypro pump and 40L granular inductor.
Croplands in WA has the service and sales support of the AFGRI Equipment dealer network, backed by an extensive Croplands after-sales support team.
The partnership with AFGRI has also delivered a new Weedit specific kit that can be fitted to John Deere self-propelled sprayers.
"Croplands is excited about the opportunity to bring our range of Weedit sprayers to WA and to provide solutions in the fight to control hard to kill weeds and chemical resistance," company general manager, Sean Mulvaney, said.
………………………………………………..
JD 6R Series tractor update
JOHN Deere is updating its line-up of 82- to 186-kilowatt (110 to 250 hp) 6R Series Tractors, which include the 6110R, 6120R, 6130R, 6145R, 6155R, 6175R, 6195R, 6215R, 6230R and 6250R in two- and four-wheel drive configurations with cab.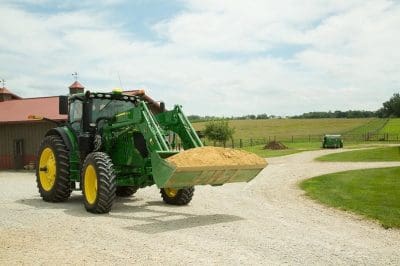 Three new, optional features include the CommandPro Control multi-function joystick with IVT transmission, variable ratio steering and a 155 litre/minute hydraulic pump.
Other new features include an engine-oil service door, embedded telematics using JDLink services, and a 4200 Generation 4 CommandCenter Display.
CommandPro is a customisable, ergonomic joystick that enables operators to control tractor speed, direction and implement functions from a single control lever.
"These enhancements let the operator spend more time looking out in front of the machine instead of looking down at controls and switches when the tractor is moving," John Deere product marketing manager, Anne Anderson, said.
To make tight turns easier, John Deere added new variable ratio steering.
When traveling at speeds less than 14 km/h, steering wheel rotations are reduced by one-third.
……………………………………………
O'Connors becomes largest Case IH dealership
CASE IH dealership, O'Connors, is expanding into the New South Wales central west region with the purchase of the McClintock Group locations in Forbes, West Wyalong and Grenfell.
The move also includes the Sincock LVM branch in Condobolin, taking the O'Connors footprint from six to 10 locations and making it the largest Case IH dealership in Australia.
O'Connors chief executive officer, Gareth Webb, said the business had been looking to expand and the McClintock dealerships presented a perfect fit.
Case IH Australia and New Zealand general manger, Pete McCann, said the move secured the Case IH name in a prominent agricultural region.
"We need to ensure the future of these branches for the benefit of the Case IH customers in these areas, who have been so well served by McClintock's for more than 45 years," Mr McCann said.
"O'Connors is a highly-respected name within the network and we know with this expansion these branches will go from strength to strength under its management.
"This move also ensures the ongoing strength and long-term viability of Case IH in Australia and New Zealand, and that's good news for not only the brand, but all the branches that make up our extensive network."
The 2016 and 2017 Case IH Dealer of the Year, O'Connors currently has branches in Birchip, Warracknabeal, Horsham and Shepparton in Victoria, Corowa in NSW and Bordertown in South Australia.
The expected changeover date for Condobolin is anticipated for December 1 with the finalisation of the McClintock deal anticipated to be by February 1, 2019.
………………………………………
Class calculates harvester ownership costs
CLAAS Harvest Centre has developed a calculator that estimates the cost of ownership of more than 30 different harvesters based on harvesting data collected throughout Australia.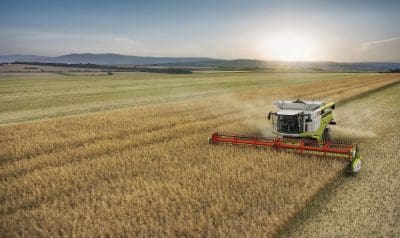 The centre's product manager – Lexion, Jono Ham, said the program aimed to refocus current thinking from outright purchase price or operating cost per hour, to cost per tonne of grain harvested.
"Many grain producers look at purchase price or operating hours when in actual fact, neither of these measurements provide any indication of harvesting costs," Mr Ham said.
"The only measurement that counts is the cost per tonne of grain harvested.
"This is a function of the harvesting efficiency of the harvester and the front, the amount of crop that can be covered each hour and the number of hours that you can work each day.
"At the end of the day, harvesting is about making sure you get your return on investment and minimise risk by getting your crop in the shed or silo as quickly as possible.
"We've found that even small differences in throughput, grain loss and fuel efficiency mean the cost-of-ownership can vary by up to 20 per cent between different makes and models. These differences can easily add up to more than $100,000 over three, four or five years."
……………………………………………..
GrainKing opens giant workshop
AGRICULTURAL machinery manufacturer GrainKing has opened a new 17,000 square metre workshop at its Cunderdin premises in the Western Australian wheatbelt.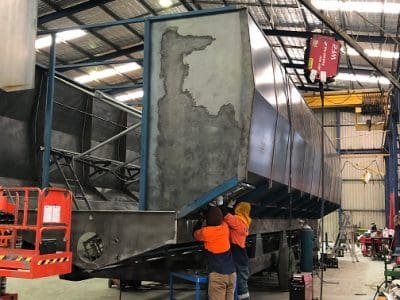 GrainKing chief executive officer Colin Jorgensen said the $1million, insulated, state-of-the-art shed was almost the same size as the Melbourne Cricket Ground (MCG) oval.
He said the strategic increase would allow the company to keep up with demand for its Nyrex, Titan and Maximus grain bins.
"Cranes, brake press, welders, guillotine, saws, rollers, compressor and other equipment has been installed for fabrication of components used in the production of the new Maximus field bins," he said.
"The increased workspace will allow for six new staff."
Mr Jorgensen said this year had also seen the change of the company name from Trufab to GrainKing.
"Since 1982 the business has been building grain handling machinery, including its GrainKing bins and more recently its Nyrex and Titan chaser bins along with the new Maximus grain bin putting it among the biggest suppliers and manufacturers of grain handling equipment in Australia," he said.
"GrainKing is also expanding its national network of dealers in Victoria, New South Wales and South Australia."
……………………………………………..
Kuhn brings new digital tool to Australia
KUHN Farm Machinery has announced the launch of a new online customer portal called MyKUHN, which enables customers to manage a host of useful services from their smartphone, tablet or PC.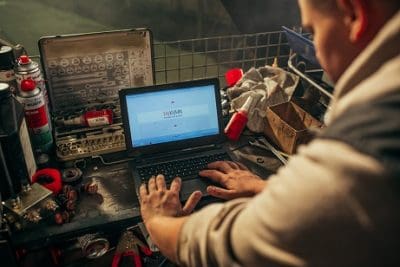 Essentially, the digital communication tool enables users to quickly access important information and materials, for better fleet management.
Designed to improve efficiency, customers can access everything from information on machinery, parts and financing to reviews, news, articles, special offers and even local open days and events.
MyKUHN offers free access to Kuhn owners and users, and features extensive information on Kuhn machinery and services, along with the ability to check availability and order parts online.
………………………………………..
Wind tamer for Amazone spreaders
AMAZONE claims it can tame the wind with its innovative WindControl system for its spreader equipment, which automatically adjusts lateral distribution according to wind speed and direction.
Claas Harvest Centre product manager – Amazone, Craig Hopkins, said the new technology was ideal for spreading in regions where wind was a regular problem during spreading operations.
The new technology is built on Amazone's recently-introduced Argus Twin spreading pattern monitoring system.
ArgusTwin uses 14 radar sensors to monitor the spreading pattern of the left and right spreading discs.
The system then automatically adjusts the spreading pattern of either disc if any deviation from the settings is detected.
"This technology compensates for any change in spreading pattern due to variations in fertiliser quality, during start-up, braking, travelling on slopes or if the spreading vanes are worn," Mr Hopkins said.
"It also operates during border spreading or section control, ensuring the most effective use of fertiliser and ease of operation."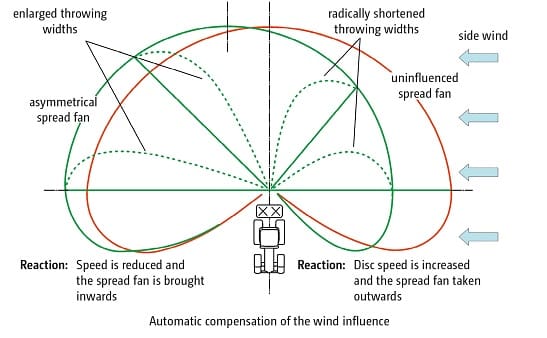 ………………………………………….
Case IH/Farmers Edge agreement
CASE IH Australia and New Zealand's parent company, CNH Industrial, has struck a new strategic digital agriculture agreement with Canadian-based company, Farmers Edge.
Case's planting and soil management equipment product manager, Andrew Kissel, said the partnership with Farmers Edge had the potential to incorporate the agronomic strengths of Farmers Edge with the current ClearVu digital platform.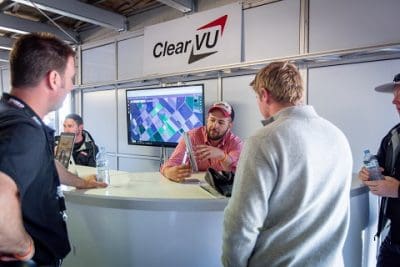 "ClearVU is a product developed right here in Australia, tailored to the needs of Australian producers; it's easy to navigate, visually appealing and simple to operate," he said.
"It was only launched after several years of planning, design and field-testing, with extensive feedback from farmers on what they needed from such a tool in order to maximise their business' productivity.
"ClearVU is designed to increase yield, reduce input costs and maximise farm profitability."
…………………………………………….
Sources: O'Connors, TMA, Claas, Case IH, GrainKing, Croplands, Kuhn, John Deere, Amazone.