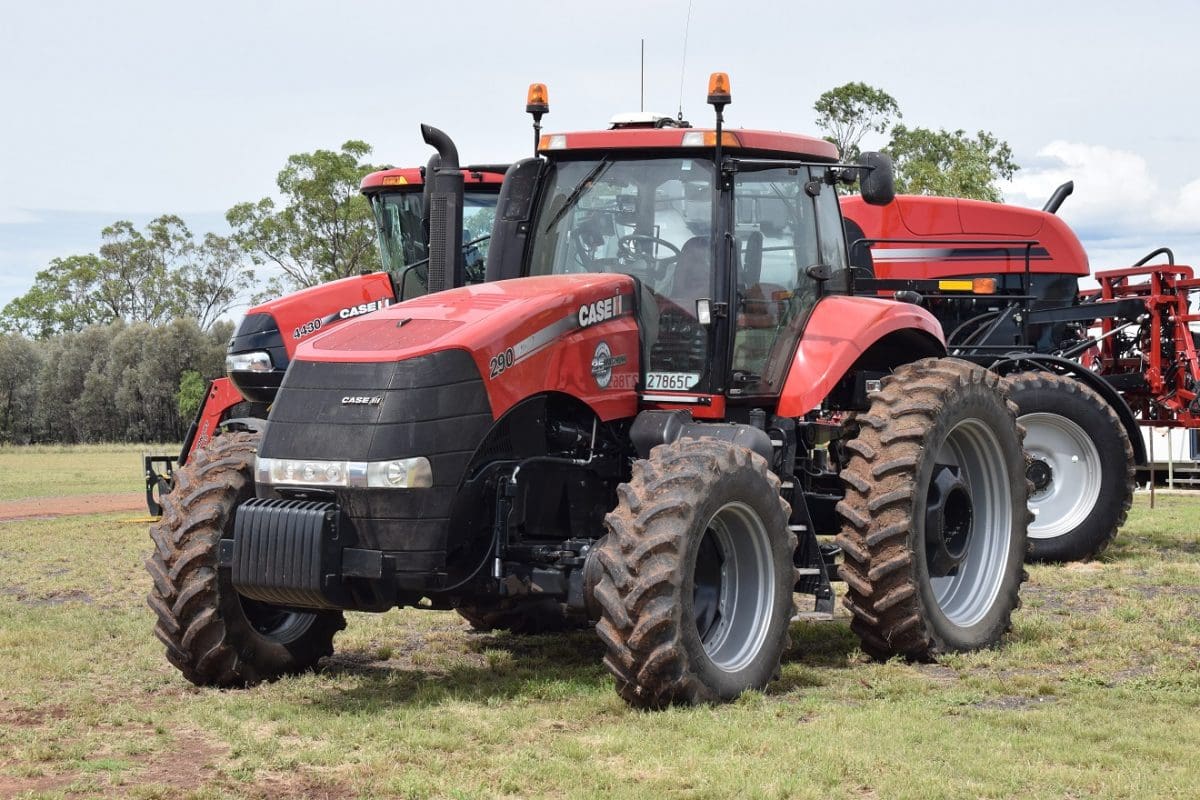 JANUARY has seen a continuation of the sales momentum that saw 2020 deliver the strongest year in tractors sales since the 1980s, according to the Tractor and Machinery Association (TMA).
More than 13,000 tractors were sold in Australia in 2020, driven by the return to buoyant seasons across much of rural Australia following long-running drought, and the incentive provided through the Federal Government's Instant Asset Write Off Scheme.
TMA executive director, Gary Northover, said the buoyant market over the past 12 months had been good news for dealers.
"They have had a very strong recovery. Hopefully they have been able to at least retain their staff, and in some instances employ more. They are not just thriving on machinery sales. Parts sales and used equipment sales are strong," he said.
However, Mr Northover said the strong level of demand, combined with the world-wide disruption caused by the COVID pandemic, had created supply-side issues for manufacturers and dealers, and delays in delivery for farmers.
"The challenges with supply that were first seen mid last year continue and we expect this to be the case for much of the year. Suppliers are beginning to report some cost increases with shipping etc and these are likely to see modest machine price rises as a result," he said.
Mr Northover said while there had been a welcome bounce in large, broadacre tractor sales in recent months, there remained significant supply challenges in the big end of the market.
"It is becoming a question of availability. If you want to get a big tractor it is getting harder and harder," he said.
"It is not necessarily the (manufacturers') factories themselves where the holdup is, it is their supply chains – the pump suppliers, the tyre suppliers, the steel suppliers. A lot of things have to come together."
Looking ahead, Mr Northover said most suppliers were predicting a continuation of the strong levels of demand underpinned by both the ongoing favourable weather conditions and the Write Off Scheme.
"We do however expect to see some unevenness in supply as the main manufacturing centres in North America and Europe continue to struggle with the impacts of the coronavirus. This may lead to some "lumpiness" in sales reporting, however we expect this year to be another strong one," he said.
Strong January sales
Mr Northover said January machinery sales figures were up 60 per cent on the same month last year with strong activity across all states.
New South Wales was again the standout with sales up 111pc on the same time last year. Victoria reported a solid lift of 30pc, and Queensland was up 63pc.
Western Australia sales picked up 47pc in December, sales in South Australia were solid with a lift of 24pc, and Tasmania finished the month 68pc ahead.
Strength across all categories
Mr Northover said the increase in sales numbers for January was spread evenly across the four tractor categories.
The under 30kW (40hp) range was up 81pc for the month.  The 30 to 75kW (40-100hp) range was again up strongly at 56pc in the month. The 75 to 150kW (100-200hp) category was up 42pc.
The large 150kw-plus (200hp and above) range enjoyed its first rise for some time, up 73pc on January last year.
Mr Northover said it was this range that appeared to be the hardest hit by supply constraints with reports of long lead times common.
"For products under 200 horsepower (150kW) we are seeing lead times on factory orders being extended by around six to eight weeks, however this can be two to three times greater than this for the larger machines," he said.
"Sales of combine harvesters are expected to be similarly affected during the year with the usual order intake season taking on greater importance."
Baler sales were in line with the same month last year and are expected to remain strong in 2021 and sales of out–front mowers are up 124pc ahead of the same time last year.
The TMA's Annual Conference is planned to be held in Melbourne during July.
Grain Central: Get our free cropping news straight to your inbox – Click here