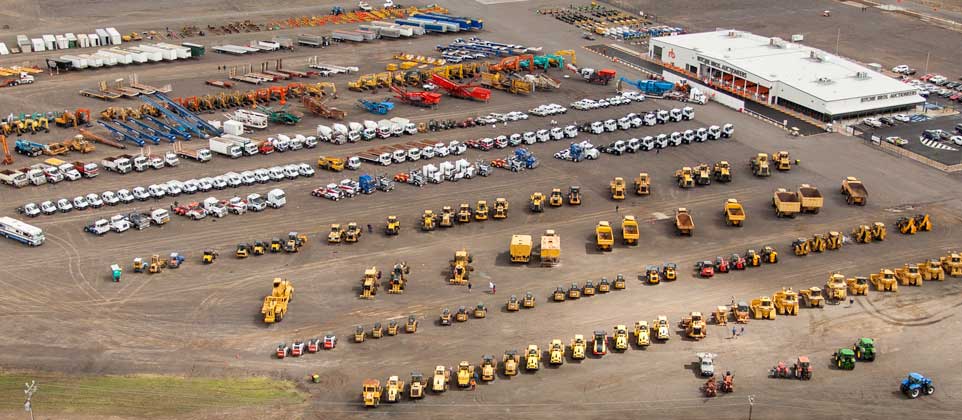 A GLOBAL shortage of spare parts is starting to have a serious impact on the agricultural industry, with lengthy delays forcing operators to make costly and inconvenient contingency plans.
Beef Central has heard first-hand accounts recently of feedlot operators having to hire equipment while they wait for parts and machinery dealers scrambling to keep up their inventory.
Livestock transporters are in a similar boat, with equipment for trucks taking months.
A southern Queensland feedlot operator said some machinery "sitting off to the side" was only a couple of years old.
"We are queuing to get filters for our feed trucks and there's a three of four week wait on those," he told Beef Central.
"If we have a big piece of machinery go down, it will be six to eight weeks before we get it back.
"It could be three or four months, but if you want to pay an extra $1000 it will be six weeks.
"We have had to go and rent a front-end loader while we are waiting for spare parts.
"We need a Plan B for everything at the moment."
The lotfeeder said buying a new overseas-built feed-mixing and delivery truck would take more than 16 months to arrive.
A similar situation was reported by a livestock transporter who said it was hard to get a new truck before 2024.
Hundreds of mechanic openings
A multi-national motor company has told Beef Central a shortage of mechanics is contributing to the problem.
The company currently has openings for more than 100 mechanics across the country.
"On top of the already inflated wages, we have had to offer a $5000 sign-on bonus," he said.
"At our Brisbane workshop, you can book your truck in and have it fixed in one day…but that's blown out to two weeks."
He said the company was stocked up on spare parts, but a global shortage was likely to stay for the next two years.
"There's such a big shortage of raw materials that will be hard to rectify and manufacturers are struggling to get people to come back to work," he said.
"Companies are also reluctant to keep excessive amounts of stock."
Machinery dealers scrambling
The shortage of spare parts has been building up for a long time, with a combination of increased new purchases and global supply chain issues.
Tractor and Machinery Association executive director Gary Northover said machinery dealers had been scrambling to stock up on parts over the past year.
"We have been busy selling machines and the dealer has to do parts planning for every machine they put into the market," Mr Northover said.
"One company has expanded its Melbourne distribution centre and put on second and third shifts to handle parts flows.
"Other parties have ordered container loads of parts in anticipation of being, but there are still some delays in getting containers from ports."
Mr Northover said there were some options to fast-track new parts but he was not aware of any exorbitant fees.
"There are always opportunities to put in emergency parts orders; they can be put on a plane and brought into the country.
"Different TMA members have policies where they look after their existing customers first.
"If there's a machine coming down a production line and parts coming down a production line, then the parts get precedent."
Mr Northover said there was no sign of the global problem easing.
"The issues are not just global shipping issues, there are challenges producing parts – that includes tyres, batteries and other spare parts."
"COVID is still rampant around the world, especially in China where getting parts is a big challenge.
"I would not say it is showing signs of easing up; we are just hoping it doesn't get worse."