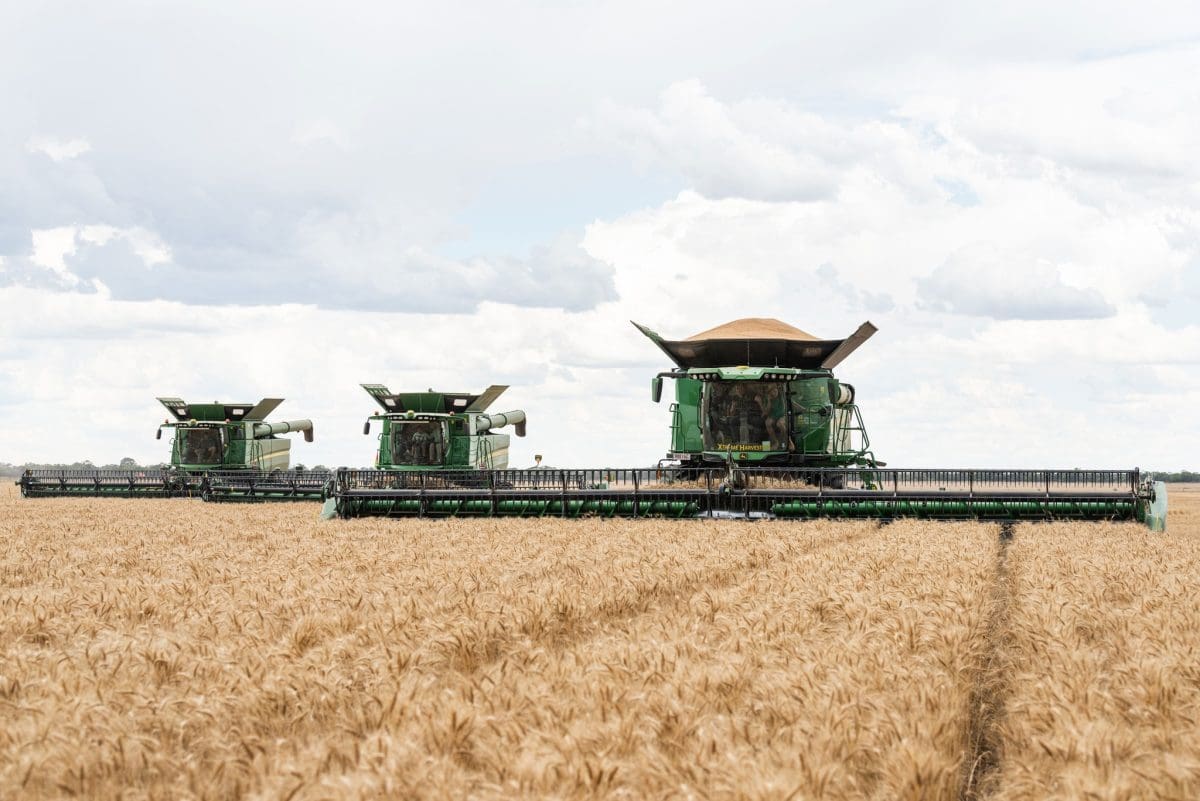 THE American Farm Bureau Federation and John Deere have signed a memorandum of understanding that allows US farmers to repair but not modify their machinery without voiding warranty.
Signed on Sunday, the agreement has renewed the call by the National Farmers' Federation and the Tractor and Machinery Association to institute a similar arrangement for Australian machinery owners.
However, a statement from John Deere Limited Australia and New Zealand issued in response to the US announcement points in no such direction.
"The agreement between US-based John Deere and the American Farm Bureau Federation reflects the longstanding commitment our company has made to ensure our customers have the diagnostic tools and information they need to repair their machines," the statement says.
"Globally, we will continue to partner with industry and our customers in the months and years ahead to ensure farmers continue to have the tools and resources they need to diagnose, maintain and repair their equipment."
Australia at 'clear disadvantage'
The NFF said the US agreement, which allows owners to repair machines themselves or take them to their dealer of choice for repair, will place Australian Deere owners at a disadvantage unless similar steps are taken here.
"For years we've been calling for Australian farmers to have the right to repair their agricultural machinery," NFF president Fiona Simson said.
"Farmers are small-business owners who should have the same right as anyone else to have their machinery repaired by their preferred repairer or make small repairs on farm without fear of voiding warranties and travelling long distances to access authorised repairs and then being burdened by their supply restrictions."
Ms Simson said such a change in Australia would "significantly reduce" downtime, and get farmers and their machinery back in the paddock quicker.
"Having a header out of commission during harvest is the difference between a profitable year or running at a loss for a grain grower."
Ms Simson said farmers were also being locked into exorbitant costs with dealership networks for repairs and spare parts.
Following the lead by other countries for the right to repair would also open competition.
"Right-to-repair regimes are being introduced across most advanced economies around the world, including specific protections for agricultural machinery.
"It's essential the Australian Government keeps pace with the world to ensure Australian farmers can fix their machinery on-farm."
The NFF's stance is backed by the Federal Productivity Commission's Right to Repair Inquiry in 2021, which recommended the government "should introduce a repair supplies obligation on agricultural machinery".
The NFF has called on the government to put that in action.
"Increased right to repair in our international competitors puts Australian farmers at a clear disadvantage if they have to pay more for machinery fixes, corroding Australian agricultural exports' ability to compete on a level playing field in the international market."
TMA executive officer Gary Northover said Australia was still some way from resolving the right-to-repair issue, but headway could be made in coming months.
"The right-to-repair matter has not yet advanced any further in this country, but we may see something this year," Mr Northover told Grain Central.
He said TMA saw the MOU between John Deere and the AFBF as an affirmation of the industry's position which supported a farmers' right to repair but not to modify.
"Deere and others have been providing diagnostic tools to enable a user to analyse faults for some time; this position has been further clarified in the MOU."
Mr Northover said TMA supported the right of third-party providers to similarly have the right to repair but not modify machinery.
"This is something the local industry fully supports.
"Many dealers currently find that these businesses are in fact among their largest customers."
Model for other manufacturers
In a statement, AFBF said the MOU included a commitment from Deere to engage with farmers and dealers to resolve issues when they arise, and an agreement to meet with AFBF at least twice per year to evaluate progress.
AFBF said the MOU has potential to serve as a model for other manufacturers, and the organisation has already begun those discussions.
The AFBF said the agreement formalises farmers' access to diagnostic and repair codes, as well as operator, parts and service manuals and product guides.
"It also ensures farmers will be able to purchase diagnostic tools directly from John Deere and receive assistance from the manufacturer when ordering parts and products."
AFBF president Zippy Duvall said the agreement addressed a long-running issue for farmers and ranchers in terms of accessing tools, information and resources, and also protected John Deere's intellectual property rights as well as ensuring equipment safety.
"A piece of equipment is a major investment," Mr Duvall said.
"Farmers must have the freedom to choose where equipment is repaired, or to repair it themselves, to help control costs.
"The MOU commits John Deere to ensuring farmers and independent repair facilities have access to many of the tools and software needed to grow the food, fuel and fiber America's families rely on."
John Deere senior vice president, ag & turf sales & marketing David Gilmore said the agreement affirmed Deere's longstanding commitment to ensure its customers have the diagnostic tools and information needed to make many repairs to their machines.
"We look forward to working alongside the American Farm Bureau and our customers in the months and years ahead to ensure farmers continue to have the tools and resources to diagnose, maintain and repair their equipment."
Grain Central: Get our free news straight to your inbox – Click here