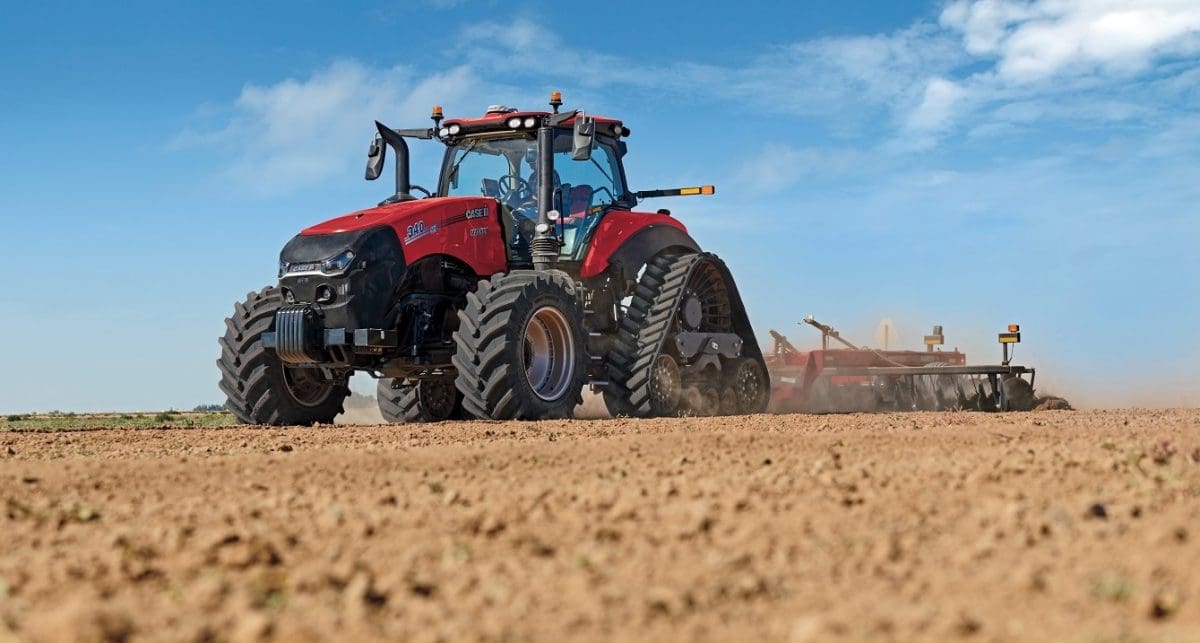 FARM machinery sales continue to surge with another increase in August, giving dealers one of their highest turnover seasons in years but putting pressure on manufacturers and supply chains operating in an era of COVID restrictions.
According to the Tractor and Machinery Association (TMA), tractor sales for August were up 19 per cent on the same month last year and 21pc on a year-to-date (YTD) basis.
TMA president, Gary Northover, said while the Federal Government's Instant Asset Write Off program was a factor, the underlying reason farmers had lifted their investment in machinery was the big turnaround in seasonal conditions in eastern Australia following years of drought.
Mr Northover said the uplift in demand, coupled with COVID lockdown constraints at overseas manufacturing facilities, had created stock supply issues and seen a blow out in delivery times for some items.
"Anything coming out of Europe in particular, and United States factories also, have been impacted by COVID restrictions in place in their factories. That has had a knock-on effect in relation to the number of tractors they can produce and the amount of shipping you can get," he said.
Mr Northover said stocks would "bounce around a bit" considering the disruption, but he was optimistic the slack would soon be taken up as suppliers worked around the issues.
Solid sales all round
In its analysis of August sales figures, the TMA found that, while machinery sales activity remained solid across the nation, New South Wales was the standout with a 52pc increase in sales on the same time last year and 28pc ahead for the YTD.
Victoria reported another strong month, up 15pc and 29pc ahead YTD, while Queensland was up 5pc to be 13pc up for the year.
Western Australian sales were in line with the same month last year but remain 2pc behind last year, due mainly to the reduced demand for large tractors in the broadacre sector.
Sales in South Australia continue to rally with another strong month at 31pc up YTD, while activity in Tasmania remains strong, now 21pc ahead YTD.
In tractor categories, the under 30kW (40hp) range was up 58pc for the month and now sits 24pc ahead for the YTD.
The 30-75kW (40-100hp) range was again up strongly at 27pc to be 22pc ahead for the year.
The 75-150kW (100-200hp) category saw its first dip in some time, down 6pc but still up 31pc for the YTD while sales in the large 150kW (200hp)-plus range were again down another 2pc leaving this category 7pc behind YTD.
Demand for large tractors is being impacted by a range of factors including the persistent drought in regions within northern NSW and southern Queensland and the ongoing challenges being felt in the West.
Sales of combine harvesters remain steady with most product now in place for the upcoming harvest season. The full year picture is likely to be around 15-20pc down on last year.
Rise in equipment loans
Confirming the strength of machinery sales, the National Australia Bank (NAB) said it had registered a trend among its customers of increased purchasing of new equipment and vehicles.
Loans to the agriculture sector for equipment finance were up by 81pc in SA and the Northern Territory (year-on-year), 37pc in WA, 27pc in NSW/ACT, while Victoria had seen a 41pc increase in demand.
The bank said Australian farmers had used a range of strategies including counter-cyclical investment, short-term enterprise switching and finding new markets to ride out drought and COVID-19 market disruption.
Grain Central: Get our free daily cropping news straight to your inbox – Click here