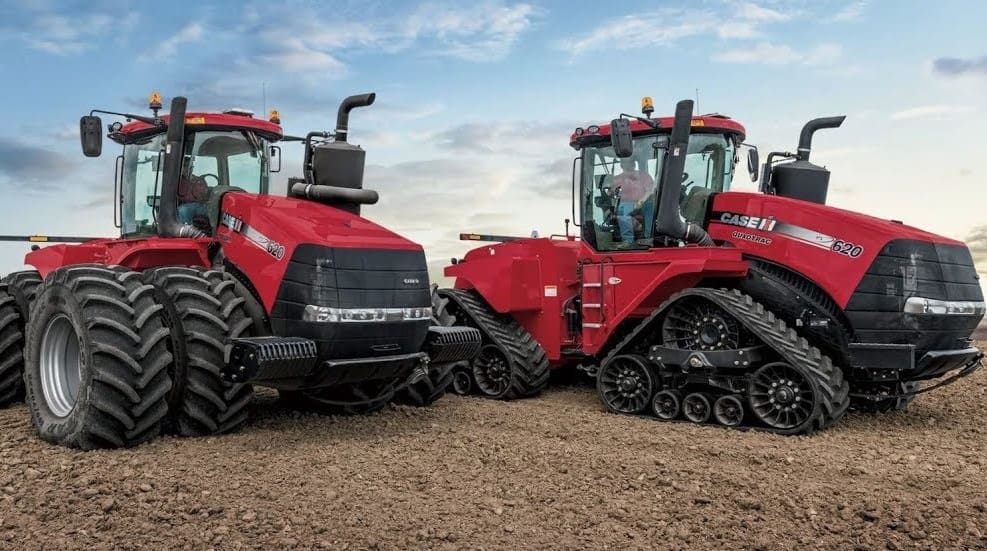 SALES of agricultural tractors have exceeded 15,800 units for the financial year ended June which is 29 per cent ahead of the previous year following a 1pc increase in June.
Tractor and Machinery Association executive director, Gary Northover, said this was an outstanding result for the industry.
"Delivering such a result against a backdrop of lockdowns, social distancing restrictions, supply challenges, staff shortages and climatic extremes is a credit to the industry," he said.
All states have reported increases on the previous year with New South Wales leading the pack, up 10pc in June to finish the year 57pc ahead.
Victoria was down 2pc for June to be 18pc up for the year, Queensland up 4pc for the month ending 25pc up.
Sales in Western Australia dipped 9pc in June to be 34pc ahead for the year; sales in South Australia reported a 13pc decrease for the month to be 10pc up full year; Tasmania finished 24pc ahead for the year and sales into the Northern Territory enjoyed an 11pc yearly rise.
Rises across the board
Mr Northover said all performance reporting categories enjoyed strong rises for the year with the under 30kW (40hp) range up 27pc following a 20pc dip in June.
The 30 to 75kW (40-100hp) range was again up strongly 5pc in the month, 34pc for the year.
The 75 to 150kW (100-200hp) category was steady, ending the year up 20pc.
The large 150kW plus (200hp) range had another strong rise up 41pc and was 57pc ahead for the year.
Sales of combine harvesters have begun in earnest, up 50pc on the previous June with dealers reporting solid forward order books.
Baler sales have continued to drift off their recent highs but ended the year up 23pc and sales of out–front mowers have finished the year strongly recording a 33pc rise.
Demand still hot
Looking forward, Mr Northover said whilst it was hard to see the levels of the past year being repeated, there was no doubt demand was still hot.
"The Federal Government's Temporary Full Expensing program which essentially replaces the Instant Asset Write Off scheme will continue to support demand. Farming conditions and demand for product are in a good place with locations such as Western Australia looking very prosperous," he said.
"Offsetting these positives to some degree are the ongoing supply challenges due both to the factory capabilities and the previously reported shipping challenges. Dealers' ability to supply current demand will be wholly dependent on the ordering done last year with current orders being quoted at 9 to 12 months away in many instances.
"Pricing pressures are likely to be experienced in the year ahead with reports of 8pc to 11pc lifts occurring in Europe and finally, spare parts supply is being stretched in all directions at the moment, and is having an impact on the supply chain."
Source: TMA
The TMA annual conference will be held in Melbourne at the Hyatt Essendon Fields on Tuesday July 20th.