Lower for grains, mixed for oilseeds.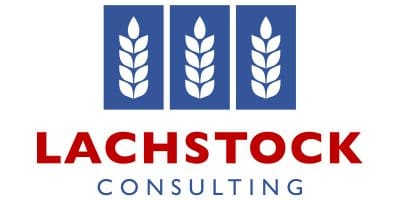 CBOT Wheat was down -5.5c to 451.75c,
Kansas wheat down -2.5c to 467.25c,
corn down 0c to 361.5c,
Soybean down -4.25c to 1007c,
Winnipeg Canola down -1.79$C to 503.1$C, and
Matif canola down 2.5€ to 349.75€.
The Dow Jones down -16.04 to 26060.85,
Crude Oil up 0.29c to $US64.79 per barrel,
AUD down to 0.805c,
CAD down to 1.230c, (AUDCAD 0.990) and the
EUR up to 1.241c (AUDEUR 0.648).
Wheat
Profit taking and funds selling was noted in wheat today. Implied volatility in Mar Soft Red Winter wheat futures went out at 23.92pc. Export sales on Thursday are expected between 300-500,000t.
European and Black Sea markets lead some of the declines in wheat with Matif futures off €2.75/t, while Russian prices were around US$1/t lower. The Russian Ag ministry came out calling total 2018 production down 4.6pc from its previous estimate, which is also a 26.5pc drop compared with 2017 production.
Wheat buyers seem tired for now, so we might see some more fund selling before another leg-up is possible.
Soybeans
A wetter back-end forecast for Argentina created the softer tone in beans overnight. It is still forecast dry for the next 10-12 days, but buyers feel exhausted for now, so the later 50-75mm rain forecast was enough to lead things lower.
Fund sellers were active day, given the good recent strength.
Soymeal finished down US$2.70/t, while oil was basically unchanged.
Corn
Corn had another sale of 145,000t to unknown, which after yesterday's Spain sale and Egypt the day before suggests solid demand moving forward.
Corn prices have done a lot of relative value work and will see a decent increase in export sales over the next month.
Funds were noted sellers today, which could be the makings of a nasty bear-trap, given that corn is only 14c/bu off seasonal lows with declining old crop supplies and a lot of production volatility to overcome.
Canola
With no major story of its own, canola suffered in sympathy with beans and other oilseeds. After showing some technical promise in the two sessions prior, the market gave back most of yesterday's gains to now sit at a technical crossroads.
European demand is quiet and Chinese New Year is fast approaching.  Canola will be a follower until it can establish its own demand story.
Australia
Aussie markets remain hamstrung by the strength in the dollar. Cash prices remains predominately unchanged despite the recent move in CBOT.
Northern feed prices continue to fire with sorghum stronger again and wheat and barley following suit.
The market, though presently experiencing high-dollar-induced lack of export activity,  might start pricing some risk premium into next year's winter crop as a result of dry hot conditions in Queensland and northern NSW.