Grains again were lower and oilseeds again were firmer.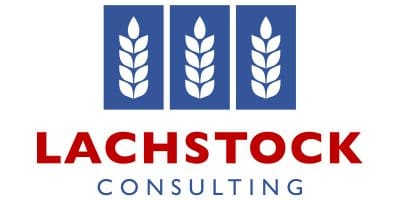 Chicago wheat September contract down 8.25 cents per bushel to 502.75c
Kansas wheat September contract down 1.5c to 439.25c,
Minneapolis wheat July contract down 6c to 526.5c,
MATIF wheat September contract down €3.75 per tonne to €173;
Corn September contract down 7c to 432.5c;
Soybeans August contract up 7c to 886c;
Winnipeg canola November contract up C$4.50/t to $447.30;
MATIF rapeseed August contract up €3.50 to €368;
Brent crude September contract up $0.09 per barrel to $64.20;
Dow Jones down 22.65 points to 26,783.49;
AUD weaker at US$0.6930c;
CAD weaker at $1.313;
EUR weaker at $1.120.
The grain sell off resumed last night in the US as markets look for what some are expecting to be a bearish WASDE report for corn (given potential acreage increases), with Chicago wheat -8 ¾¢ to 502 ¾¢, KC -3¢ to 439 ¼¢, Minny -6¢ to 526.5¢, and Matif -3 ¾€ to 173€ on the earlier close.  Corn gave up 8 ¼¢ to 432.5¢ while beans picked up 6.5¢ (Matif rapeseed +3.5€ to 368, Winnipeg canola +$1.5 to $448.8).  Crude oil jumped 70¢ to $57.8 (+40¢ to $64.2 Brent) on the back of crude stocks draw downs in weekly stocks figures, and the DOW was off 23 points.  The AUD has given up another half a cent to 69.3¢, the CAD is trading slightly weaker to $1.313, and the EUR is steady at $1.120.  The GBP is also off half a cent to $1.246 as Brexit politics come back into the headlines after the Labour called for a redo on the referendum and the Conservative party looks set to elect Boris Johnson as the new prime minister.
US/China trade talks are continuing (yet again) this week, and comments from the White House are confirming that they expect China to "quickly" make ag purchases in exchange for previous US concessions to not raise tariffs further.  No new flashes yet, but always the chance for some later in the week if they Chinese follow through.  Internally in China, there are yet more reports about worm problems in corn crops – with more comments from local government agencies making headlines on Monday that 20 provinces are showing infections.  ASF is also back – but this time in Bulgaria, not China, after reports there confirmed six outbreaks.  Meanwhile, Egypt's GASC tender last night saw four cargos (three Romanian, one Ukrainian) booked at a $198 FOB/$213-215 C&F level – the cheapest Russian offers were another $1-2 above those levels.
With less than two full trading days left before Thursday night's WASDE report, the speculation continues as to what we might see for US corn and bean acres (and yield).  The corn bears are pointing to the USDA's past record of adopting survey figures directly into acres, but given the situation this year we have to wonder if this report will be a deviation from the "norm".  The "resurvey" on acreage is still underway, so will the same underlying fundamental concerns that drove that decision be reflected into the WASDE?  The relatively muted CFTC move on corn into last week has compounded the bear's ammunition – but we'll know in something under 48 hours if the market sell off is justified …
Still no rain on the extended forecasts for NSW …
Source: Lachstock Consulting