Mixed for grains and oilseeds.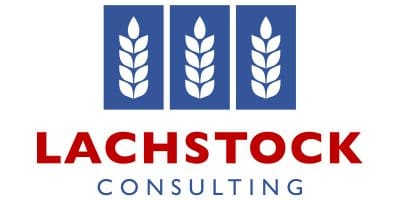 CBOT Wheat was down -2.5c to 511.25c,,
Kansas wheat down-2c to 514.75c
corn up 0.75c to 367c,
soybeans up 4.75c to 844c,
Winnipeg canola down -C$2.80 to $495.50
Matif canola up 0.25€ to 372.5€.
The Dow Jones down -79.32 to 25916.54, ,
Crude Oil  up 0.34c to $US68.09 per barrel,
AUD down to 0.711c,
CAD up to 1.317, (AUDCAD 0.936)
EUR up to 1.155c (AUDEUR 0.615).
Wheat
Wheat continued to sell off with some further long liquidation defying the global balance sheet. Implied volatility in Dec Soft Red Winter wheat finished at 24.16pc. Matif wheat was down €0.5/t to €197.5/t, breaking through key support, suggesting further downside with the next support level at €190/t. US weekly wheat sales totalled 379,000t which was a disappointment given where the market thinks exports need to be to satisfy USDA figures, as well as solve the global balance sheet later this year. The storage mechanism in SRW and Hard Red Winter wheat remains the big challenge for US wheat exports this year, with no commercial incentive to export, causing offers remain relatively high. The weekly commitment of traders (COT) report saw wheat longs sell out of 15,900 contracts, to leave the wheat position long +98,800 contracts.
Corn
Corn finished fractions higher in quiet trade, with unwilling sellers until we have more clarity on US yields. Weekly export sales were above expectations at 1.33 million tonnes (Mt). The COT came in unchanged for the week with funds short -57,000 contracts.
Soybeans
Beans fractions higher after recovering late in the session to finished US9c/bu off their lows. Export sales were lower than expected for the week at 672,000t. Soymeal was up US$3.20/t and soy oil was down 22 points. The COT had beans shorts -63,000 contracts from -53,900 the previous week.
Canola
Canola finished mixed with Canadian futures softer in spite of a weaker local currency as harvest gets underway and better than expected yields combine with active farmer selling to weigh things down.
Australia
Australia looks to have had limited moisture over the weekend with <10mm received in central WA and parts of southern Victoria. The 8-day forecast is dry across the country. ABARE's wheat number is being updated this week and should force the USDA to get with the program in their WASDE report. Saudi Arabia tendered over the weekend for more feed barley with results expected today. Given the tightening supplies in Europe/Black Sea and the revised export taxes in Argentina it's possible that these values could reflect Australian replacement.