Overnight offshore markets:
Grain markets firmer overnight and oilseeds finished mixed as the market prepared for the WASDE report being released by the USDA tonight.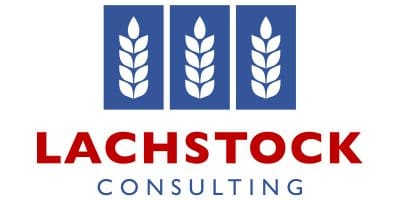 CBOT Wheat was up 4.75c to 428.75c,
Kansas wheat up 3.75c to 425.5c,
corn up 7.5c to 367c,
soybeans down 0.25c to 941.75c,
Winnipeg canola up 0.60$C to 489.7$C,
Matif canola down -3.25€ to 395.50€.
The Dow Jones up 1.92 to 20658,
Crude Oil up 0.10c to 53.17c,
AUD up a touch to 0.7506c,
CAD down to 1.3321c, (AUDCAD 0.9998)
EUR a touch firmer to 1.0597c (AUDEUR 0.7082).
Corn and soybeans news
Corn led the charge overnight with ongoing wet weather in Argentina creating some risks to the local corn harvest and rain across parts of the US is also increasing the probability that more acres will switch from corn to beans. This was compounded by the fact that the Commitment of Traders report released on Friday night showed funds adding to short positions, which provides an overhanging risk to the market should a fundamental change in weather sustain a price rally and trigger the technically driven funds to cover shorts and further fuel a rally.
Every year we seem to get this volatility on planting conditions and acres switching from corn to beans, however we need to be mindful that the technology is now there to see huge numbers of acres planted each day, 10% of the crop in fact.
Yes – 10 per cent of the US corn crop per day…..at 90 million acres, that is 9 million acres of sowing capacity per day or the equivalent of sowing 100pc of New South Wales' wheat crop in a day… Crop condition reports showed wheat 53pc Good/Excellent (51pc last week, 56pc last year) and corn 3pc planted (4pc last year and 3pc average). It still early days on corn planting.
On the flip side, the oilseeds market was pretty benign. With corn rallying, beans fell early before closing near unchanged in sympathy with the theme of less corn more bean acres.
USDA report tonight
The market is now set for the USDA World Agricultural Supply and Demand (WASDE) report tonight. We will see the recent stocks and acre reports – last Thursday –  flow through and complete the USDA's picture of the global supply and demand situation. We will still see the overarching theme of burdensome global grain and oilseed markets but the focus will be on the deviations from expectation and potentially the South American production numbers.
Canola
Canola markets saw a little more activity in the spreads, with talk of regulatory changes in the EU biofuels program yet again having an impact there, which saw calendar spreads relax again.
There are also some logistical challenges out of Australia at the moment, in particular across the Port Kembla port zone, which is delaying the origination and logistics to port.
With these cargoes bound for Europe, it is having a tightening impact on the European old season supply and, with vessels leaving in May and arriving early June, it doesn't take a lot of delay to see those seed devalued as they compete directly with new season European supply, of which there is expected to be a strong increase this year.
Many analysts are forecasting the European crop closer to 22Mt this year given the favourable season to date, added to this an increase in Ukrainian production and the European new crop available supply is far greater this year.
Australian currency
The AUD softened again yesterday and is not really testing a key support level of 75c. It looked to have violated that handle yesterday but we managed to find strength overnight and close above. If broken, we target the low 73c level for the next line and if that occurs we will see better opportunities for the barley and wheat markets, in particular with farmers sitting in the wings looking for a few spikes to sell into.
Source: Lachstock Consulting