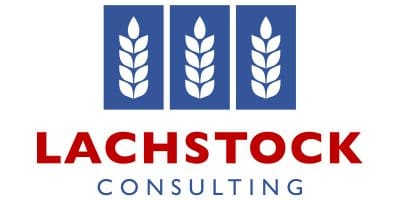 The entire complex picked up few cents today as the markets await tomorrow's reports, with Chicago wheat closing +2¢ to 504 ¾¢, KC +2 ¼¢ to 441.5¢,
Minny +2 ¼¢ to 528 ¾¢, and Matif up half a euro to 173.5€ on the earlier close.  Corn picked up 2.5¢ to 435¢ and Beans were up 8.5¢ to 894.5¢ (Winnipeg -$3 to $445.8, and Matif +1.5€ to 369.5¢).  Crude oil spiked sharply to push over $60/barrel, with WTI +$2.6 to $60.4 and Brent +$2.8 to $67/barrel after large draws in crude inventories were reported, and as oil platforms in the US gulf get shutdown ahead of a heavy storm forecast.  The Dow was up 76.7 points amid ongoing comments by the US fed chairman that were seen as very dovish, with the dollar index down to 96.7 (off 0.4 on the day), the AUD up to 69.7¢, the CAD to $1.307, and the EUR to $1.126.
The strong storm system moving into the US gulf coast areas is set to bring some 7"+ of rain to the Delta and riverbottom areas in Mississippi – but not bringing much moisture to the remainder of the corn belt.  That is causing some  (new) weather concerns for the corn crop, with drier weather into the next week raising questions for some about available moisture as crops approach pollination.  Meanwhile though, the questions on tomorrow's report continue …  and we still haven't seen any "good will" sales flashed by the USDA from China.  We will also see regular export sales reports tomorrow, with ideas for 400-600 kmt of combined bean sales, 300-600 of corn (combined), and up to half a million of wheat.
Back locally, the USDA attache published their new season wheat crop estimate for Australia at 21.5 MMT (latest working Lachstock figures ~21.0, down from prior S&D update 22.0) and barley at 9.2 MMT (Lachstock ~9.4 last pencilling, down from prior S&D update 9.7).  We do expect these figures are likely to be adopted by the USDA in their WASDE reports tomorrow.  With that said, weather remains a significant risk and we note today's BOM outlook updates are calling for only a ~25% chance of above normal rainfall into the spring for northern NSW, much of western VIC, and central WA regions.  They're also calling for much hotter than normal conditions into the spring.  In a somewhat more optimistic stance, Japan's weather agency has announced that they see El Nino as officially ended and calling for more neutral ocean conditions into coming months.  Still no rain on the 1-2 week model maps for most of NSW though.
Tomorrow's WASDE report will be released at 12 eastern US / 2 AM AEST.
Source: Lachstock Consulting