Overnight markets: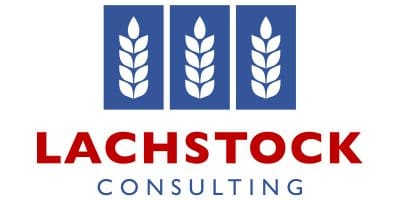 Mixed for grains and lower for oilseeds.
CBOT Wheat up 2c to 433.75c,
Kansas wheat up 1.5c to 440.75c,
Corn down -4.5c to 369.25c,
Soybean down -4c to 966.25c,
Winnipeg Canola down -0.60$C to 519.3$C,
Matif canola down -2.5€ to 369.75€
The Dow Jones down -23.69 to 20919.42,
Crude Oil down -0.039c to 47.79c,
AUD down to 0.737c,
CAD down to 1.369c, (AUDCAD 1.010)
EUR up to 1.086c (AUDEUR 0.678).
Wheat
Wheat closed stronger on speculation that the short has oversold new-crop production volatility. Export sales were weaker than expected, which led wheat down early in the session, before the market collectively decided to focus on new-crop production concerns. Despite no immediate issue, the winter-wheat crop has endured some reasonably serious conditions, with further rainfall expected, raising concerns for fungal disease. Warmer and dryer conditions are expected in Europe, which may stress things from a yield perspective.
Soybeans
Soybeans suffered follow through selling post USDA report, as the market digested the increased South American production forecasts. Post report, we are now in search of a fresh fundamental driver, with nothing too exciting showing up. Argentina's harvest pace has increased, catching up to its 3-year average after a difficult start with heavy paddock moisture. US weather is offering no major threat to planting progress at this stage, so the biggest focus is grower selling in South America. Grower selling has been strong on rallies, but with futures trading lower, the tap turns off and internal basis strengthens to keep the pipeline fed.
Canola
Canola only slightly lower in the nearby contract but off $1.7 in November, despite strength in soybean oil. Seeding progress has improved in the Prairies, which has alleviated mounting concerns there. From an export point of view, demand forecasts are expected to maintain strength with ongoing European demand.
Corn
Corn had a head check after yesterday's report rally, as the market reached some realisations. The major one is that the global carryout reduction is mainly attributed to China, which is fairly ambiguous with its stock reporting. Weather is providing a good window to catch up on seeding, though some concerns are mounting for waterlogged areas requiring replanting. Weekly export sales were lower than expected, which will refine the focus on South American competition and a large exportable surplus.
Australia
Weather-wise, things look to be improving in parts of Australia, but not necessarily in the areas needed. Southern coastal parts of WA have 10-20 mm forecast which could be beneficial for some parched areas in the South West areas, though more is needed in Central Kwinana and Geraldton. SA is looking to miss out, while Victoria and NSW are looking at 25mm with fairly decent coverage. Cash markets are still fairly quiet in wheat, despite talk of increased export inquiry from China and India.
Source: Lachstock Consulting