GRAIN markets bounced back across the board through Friday's session, as US wheat futures closed 6 cents per bushel higher across all three contracts, Matif wheat rose €1 per tonne, and Chicago Board of Trade corn gained 3¢/bu. 
CBOT soybeans picked up 4¢/bu, while Winnipeg canola was up C$3/t and Matif rapeseed rose €1/t.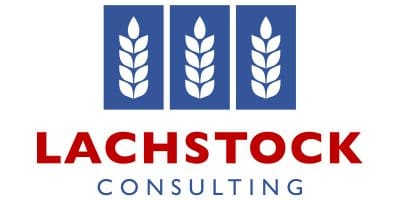 The Dow Jones Industrial Average eased by 6 points, while the Brent crude oil index closed at US$60.50 per barrel. 
The Australian dollar held its strength at 72.1 cents, the Canadian dollar was worth $1.326, and the Euro was off slightly at $1.146.
USDA shutdown
The US government shutdown continues to grind on to a new record with no apparent end in sight, and is raising more concerns about economic impacts.
With regard to grain, the market as a whole does not put any credence in GroIntel's report as a substitute for the USDA World Agricultural Supply and Demand Estimates January report which failed to appear because of the  shutdown, but at least it gave the market something to talk about on Friday.
The market is always looking for some story to follow, and without the USDA, other headlines are gaining increased apparent importance.
When the USDA does resume publishing, there will be a lot of questions answered in a very short window, and the potential for some significant volatility if these answers do not match expectations.
Even those who constantly complain about the USDA's numbers are now longing for them to return to schedule.
Global wheat
Markets have been talking about how competitive US wheat is, but that will depend on which way the futures markets bounce.
Hard and Soft Red Winter wheat contracts did not quite meet the Egyptian Government's GASC tender levels last week.
In the past few years, Black Sea wheat has been chipping away at traditional US markets in parts of Africa and Central and South America.
To date, we have not seen a significant shift as expected back to US wheat this season, but with price spreads tightened, US wheat has become far more competitive, and export sales data normally available from the USDA would be welcomed to confirm how much business has been done in recent weeks.
Russia
The Russia Government has unofficially been discussing export restrictions with traders for months now, and rumours about them were back in the market this week.
The more pressing factor in Russia appears to be the fundamental challenges associated with taking wheat from much further inland, where logistics and freight costs will inflate pricing, and both have been building in the past few months after Russia's record early export program.
Brazil
Dryness in Brazil continues, but some of the worst-hit areas in the south have a few showers on the radar for later this week, while concerns are building further east as conditions there turn drier.
Brazil's commodity forecaster CONAB last week released its report which confirmed the impact of dry weather in parts of Parana by cutting its soybean crop estimate by around 1.2 million tonnes, which is less than what some private forecasters have reduced the crop by.
Australia
The forecast remains dry for the Darling Downs of southern Queensland, and no rain is in sight for its rapidly maturing sorghum crops.
Harvest weather looks great for earlier planted fields that are hitting the header, but much of the crop really needs a drink.
Source: Lachstock Consulting