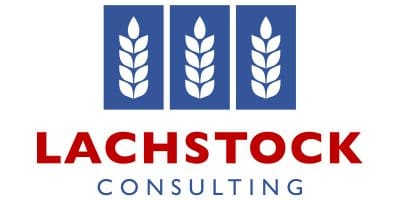 Down for grains up for oilseeds.
CBOT Wheat was down -7.75c to 421.25c, Kansas wheat down -6.75c to 436.25c, corn down -5.25c to 363.25c, soybeans up 5.25c to 1029c, Winnipeg canola up 2.39$C to 518.6$C, and Matif canola up 5.5€ to 419.75€. The Dow Jones up 59.71 to 19852.24, Crude Oil down -0.009c to 51.03c, AUD down to 0.73581c, CAD up to 1.3342c, (AUDCAD 0.98169) and the was EUR down to 1.04137c (AUDEUR 0.7064).USD was up 128 points, which immediately put grain prices under pressure, in spite of good export sales data.
US spring wheat continues to find demand from Asian millers who prefer this to blend with their lower grades.
Dry forecast for HRW growing area in the next 10 days.
The weakness in the euro and strength in the USD will make German and Baltic hard wheat more competitive into Saudi.
HRW no longer pricing export parity, so needed to correct accordingly.
Algeria bought 500kmt at $200 C&F, its thought to be at Argy replacement, which did not do much for HRW pricing. The thought before this was announced was that Argy's quality was limited and they would not be able to compete in this. Southern Argentina finally received the rainfall they had been waiting for. In spite of this, the bean market managed to close higher with huge export sales figures.  There was also reports that some of the Chinese plants that were shut down due to environmental concerns are reopening, this should help support ongoing demand.
After ongoing strength recently corn went lower today, on USD strength and informa acreage numbers. It tried to rally early on, in response to good export numbers, but the size of the balance sheet and outside pressure overpowered it.
Canola closed stronger on the back of higher palm oil and soybean prices, plus weakness in the CAD.
Domestically, in the last 48 hours we have seen eastern regions of NSW, including Griffith, Narrandera, Lockhart, Marrar and Junee all receive between 30-70mm of rainfall.
As we stand currently there is still 30% of wheat yet to be harvested in the rain affected areas.
As a result we can expect downgrades on residual crop with falling number and test weight issues.
Before the recent rain the crop has been coming in as primarily APW/ASW with a smaller than usual amount of H2 being harvested.
However, given large yields there seems to be plentiful supply of each grain.
We will have to watch premiums for milling grades if remaining crop in the south east is downgraded as a result.
It is crucial that southern NSW receives a few days of warm and windy weather in order to dry out the affected crop.
If this doesn't occur we will see cases of sprouted grain and other quality issues that will cause further downgrades the remaining crop.