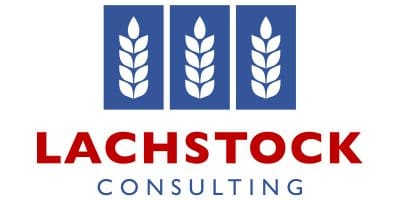 Lower for grains and oilseeds.
CBOT Wheat down -21c to 480.25c
Kansas wheat down -17.75c to 470.75c
Corn down -12.5c to 347c
Soybean down -10c to 853.5c
Winnipeg Canola down -1$C to 509.4$C
Matif canola up 1€ to 359.25€.
Dow Jones up 35.77 to 24307.18
Crude Oil down -0.09c to $US74.06 per barrel
AUD down to 0.733c
CAD up to 1.318c (AUDCAD 0.967)
EUR down to 1.163c (AUDEUR 0.630).
Soybeans
Soybeans were softer today, but stood up well by comparison, amidst a sea of macro uncertainty. With a leaked draft government bill, suggesting that the Trump government is attempting to exit the World Trade Organisation. The Trump Governments trade stance has forced significant declines in the value of US grain products to the tune of around $13 billion dollars, so it will be interesting to see how long he holds the line on this. On top of this, there is a public holiday on the 
4th of July
 in the US, which is followed on the 6th by the deadline for Chinese tariffs. It's very difficult to quantify how this will play out, so risk off remains the safe trade for now. Despite global fundamentals. Soymeal was down $3 per tonne at $328, while soy oil was down 35 points. Soybean conditions came in at 71% good to excellent from 73% last week.
Canola
Canola finished mixed between Winnipeg and Matif, as adverse weather in Europe encourages the increase of risk premiums, while Canada remains more exposed to the US trade talk and price action in beans.
Corn
Corn was hit hard with weather and politics contributing, in spite of lower global production ideas. Over the weekend Iowa received heavy rainfall with 75-200mm falling across the state, the market is unsure how to take this given the timing, but it's hard to get bullish on large rains at this stage of the growing season. Crop conditions had corn down 1% at 76% good to excellent, but the numbers increased by 2% in the excellent figures from 19-21%. The international grains council revised corn production down 3mmt, but this couldn't outweigh the political impact. With Mexico, Canada and the EU making plans of their own to increase tariffs on US products there is more negative potential for further impacts on US agricultural demand. And the USDA is planning to show this in their 
July 12
 WASDE report, today announcing that they will reflect the current trade issues between the US, Canada and Mexico. This could show significant changes to their June release, given the likelihood of large demand reductions.
Wheat
Wheat was victim to trade issues again, with the market unable to focus on fundamentals today. This is in spite of EU premiums increasing as well as Russian fob offers, particularly in the high protein markets, as the world protein balance sheet slowly declines. Implied vol in Sep SRW finished at 25.87%. The IGC revised global wheat production down 5mmt to 737mmt. Results of Iraq and Algeria's recent tenders are yet to be released, but the way the global balance sheet is shaping up, we should expect to see a larger YOY increase in US wheat exports.
Australia
Aussie markets were quiet yesterday with month end activity and Mondayitus, preventing a heap of trading activity. The jury is still out, as to how much impact last week's NSW rainfall will have on production, while rains that were forecast for WA have disappointed so far, drifting lower to the southern coastal regions. If the US continues to offend all of its major trading partners and uphold proposed trade restrictions then Aussie grain could be a in a good position to dominate exports this year, despite the forecasted low production. The domestic market needs to be careful of this, as we are not in a position to lose too much exportable surplus.
Source: Lachstock Consulting