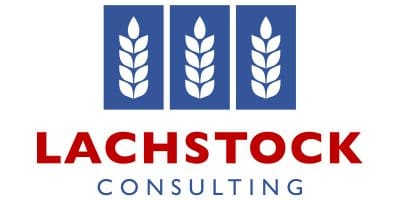 Higher for grains lower for oilseeds.
CBOT Wheat up 17.75c to 501.25c
Kansas wheat up 16.5c to 488.5c
Corn up 5.25c to 359.5c
Soybean down -3.25c to 863.5c
Winnipeg Canola down -1$C to 509.4$C,
Matif canola down -1.25€ to 358.25€
The Dow Jones up 55.36 to 24271.41
Crude Oil down -0.99c to $US73.16 per barrel
AUD down to 0.739c
CAD up to 1.31c (AUDCAD 0.97)
EUR down to 1.166c (AUDEUR 0.634).
Soybean
Soybeans were under pressure, although the USDA report didn't offer any major surprises. The negative price action was linked to ongoing trade disputes. The 
July 6th
 date is nearing when the US is scheduled to implement their tariffs on Chinese imports and no one knows whether this will happen or whether a resolution will be reach. Canada imposed their own set of trade regulations on the US, as an extension of failed NAFTA negotiations. The Commitment of Traders Report (COT) had funds -75.5k contracts from -52.5k contracts. Soymeal was up $0.3 per tonne while soy oil was up 11 points.
Canola
Canola was under pressure from oilseed weakness, currency strength and trade uncertainty. The July contract posted a sharp rally, to reverse its previous day's losses as it enters delivery and liquidity thins out.
Corn
Corn found support from wheat, as well as an increased temperature forecast for the Midwest. The report was at market expectations, but slightly bearish given that US acres and stocks both increased, although it's hard to encourage corn selling at these lows with a strong wheat market. With the recent price decline being attributed to record yield potential any conditions beyond ideal should be met with bullish price action, given the tight global situation, low relative price and heavy reliance on US production. The COT came in at -8k from +35k contracts last week.
Wheat
Winter wheat bounced off recent lows in a convincing session with strong price action. The USDA report was not friendly to spring wheat, with a huge increase in planted acreage (13.2 million acres vs. 12.5 ma market guess) making it the favourite short leg on spread trades. Implied vol in Sep SRW went out at 26.84%. The real driver of price action in wheat was the realisation that the global balance sheet is in trouble. Strategie Grains released a report reducing the French wheat crop to 33.17 mmt, down 3.13mmt YOY. This prompted a sharp rally in Matif, despite a stronger Euro and the removal of Russian Fob offers. Russia's production was reduced mildly by Sovecon who flagged further declines if hot weather persists. The world now has issues in Australia, the Black Sea and Europe, with production likely to have declining further since the last WASDE report, which showed stocks:use in the major 8 exporters projected to be the lowest since 0708. The global balance sheet will increase their reliance on US wheat exports this year, but for the moment the market there is still trading storage premiums and warehouseman in the US are not comfortable letting US wheat get too close to export parity and risk losing these premiums. The COT report revealed SRW -39.5k from -36.7k contracts and HRW +29.1k from 42.8k contracts last week. Iraq have tendered this week for Wheat of Australia, US or Canadian origin wheat.
Australia
Aussie markets were quiet but supported to finish the week. NSW rainfall was not as good as expected last week, but reasonable in some parts of the North West. The question is how much this will encourage winter crop production, or whether the moisture is just a 'nice to have' for summer crops. The 8-day forecast is looking promising for Victoria and Western Australia. With Export state pricing being close to export parity, it's not hard to envisage flat price support given the lack of sellers in Russia thanks to a tightening global balance sheet. This will flow into the East Coast if export states price too much overseas export demand.
Source: Lachstock Consulting