Wheat markets eased on Wednesday.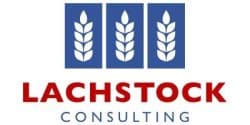 Chicago wheat lost 14.40usc/bu, Kansas was down 15.20usc/bu and Minni was down 18.60usc/bu. Matif milling wheat was down EUR$4.50 while the Black Sea contract lost USD$1.00/mt. Corn gained 4.60usc/bu, while beans were up 47.00usc/bu, meal was USD$19.00/st higher and beanoil was up by 0.59usc/lb. Matif canola rallied EUR$24.00/mt and Winnipeg was up CAD$10.60/mt . The Dow was up 436 points and the Aussie went out at 0.69928
International
It is being reported that a 27,000mt vessel was reportedly able to complete loading at the port of Chornomorsk, likely with maize, and could set sail shortly.
Refinitiv Commodities Research has maintained Ukraine's 2022/23 wheat output, at 21 million tonnes (Mt) compared with 32.2Mt in 2021/22. It said the past two weeks was beneficial conditions for wheat crops, with cooler than average temperatures and close to normal precipitation. Outlooks indicate continued below average temperatures and average rainfall across the main wheat producing regions in the coming days, which should aid harvesting operations.
Russia can't rule out the risk of disruption to the deal to restart Ukraine's grain exports, if obstacles to Russian agricultural exports are not eliminated, Interfax reported, citing comments by Deputy Foreign Minister Andrey Rudenko.
In Lebanon, the Parliament voted to use a US$150m World Bank loan to pay for wheat imports to cope with a food security crisis. According to the Economy Minister, the funds would help to stabilize domestic bread prices for more than six months, provided prices continue to decline.
Indian wheat prices have increased to a record high, despite a ban on exports, amid strong demand and dwindling supply from a crop damaged by heatwave.
The Canadian government is proposing to cut emissions from fertilizer by 30pc by 2030 as part of a plan to get to net zero in the next three decades. But growers are saying that to achieve that, they may have to shrink grain output significantly at a time when the world is scrambling for more supplies. Also at stake is the estimated C$10.4 billion farmers could lose this decade from the reduced output. Production losses could be significant, according to an analysis commissioned by Fertilizer Canada. Canada could lose over 160 Mt canola, corn and spring wheat between 2023 and 2030 due to the plan, according to the report.
Australia
Current crop wheat markets were down again yesterday across the board, with delivered and port values off $5-20/t. New crop was relatively unchanged over the course of the day.
Australia's inflation rate hit 6.1pc in the June quarter, the fastest annual pace since 2001 as consumers paid more for everything from fuel to food.  Transport costs alone increased 13.1pc as the price of fuel rose to record levels for the fourth quarter in a row. The cost of new houses also rose 9pc from a year earlier. "Annual trimmed mean inflation was the highest since the series commenced in 2003 and annual goods inflation was the highest since 1987, as the impacts of supply disruptions, rising shipping costs and other global and domestic inflationary factors flowed through the economy," said Michelle Marquardt, head of prices statistics at the ABS.
Grain Central: Get our free news straight to your inbox –
Click here