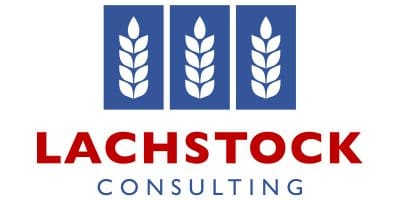 Mixed results overnight with wheat managing to bounce back after a lacklustre session yesterday.
This isn't a bad session considering yesterday's bearish FCStone crop estimates coupled with the weakness in crude oil.
CBOT Wheat was up 3.5c to 417.75c, Kansas wheat up 1.75c to 415.5c, corn down -2.25c to 355.5c, soybeans down -7.5c to 976.75c, Winnipeg canola up $C6.30 to $C510.2, and Matif canola up €2 to €395. The Dow Jones down -77.46 to 17959.64 , Crude Oil down -1.16c to 45.51c, AUD up to 0.7661c, CAD up to 1.3389c, (AUDCAD 1.0256) and the was EUR up to 1.1097c (AUDEUR 0.6901).
The corn market is struggling to find a shining light at present with the only upside being a potential weather issue in South America. This is drawing a very long bow. Yesterday's FCStone US crop estimated put corn yield at 175.3bu/acre vs the last USDA figure of 173.4bu/acre. It would appear that the trade has been seeking a reduction in yield instead of an increase. All eyes will be on next week's USDA report in order to make a comparison.
The wheat market is still lacking any real direction with no new fundamental news. Export sales are expected to hit 500k and in order to meet USDA expectation we only need to reach 343k. India remain a significant talking point with their import figures expected to reach a record 3 million tonnes of wheat for 2016/17. This comes on the back of production estimates of 87mil vs consumption estimates of 89.6 mil.
Bean oil found strength in the face of the USDA reporting greater stocks than the market anticipated coupled with a weak crude oil market.
As a result this provided canola with the opportunity to find strength after a weak showing yesterday. FCStone have increased their US soybean yield estimates by 0.3bu/acre to 52.8bu/acre. This in turn has raised crop estimates to 4.386 billion bushels. This is a 29 million bushel increase from October.
Blue skies and sunshine in Canada are putting smiles on farmers faces for the first time in quite a while as growers begin to recommence harvest. The worst case scenario in Canada is said to be a production of 18mmt of canola if the crop doesn't get completely harvested. Current we are expecting to see 19.40mmt production if all goes to plan.
Domestically, the eight day forecast for Victoria, South Australia and WA hasn't budged with a maximum of 10mm in the Southern and Eastern regions of Vic. Cropping areas of SA can expect less than 5mm.
The first test at the WACA between Australia and South Africa won't have to worry about any rain delays with not even a drop expected over the next week.