Overnight markets: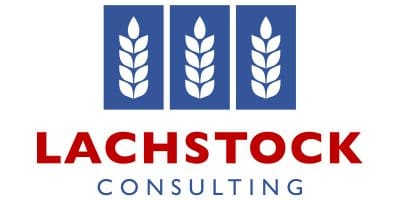 Mixed for grains, lower for oilseeds.
CBOT Wheat was up 1c to 425.5c,
Kansas wheat down -0.5c to 423.5c,
corn up 0.75c to 358.5c,
soybeans down -3c to 969c,
Winnipeg canola down -1.89$C to 493.8$C,
Matif canola down -0.25€ to 398€.
The Dow Jones down -34.20 to 20667.29,
Crude Oil up 1.03c to 49.4c, AUD up to 0.767c,
CAD down to 1.332c, (AUDCAD 1.022)
EUR down to 1.076c (AUDEUR 0.712).
.
Soybeans
Soybeans closed slightly lower after attempting a rally early in the session, which some them up 6 cents at one stage. In the absence of any fresh fundamental news, the market traded the realities, large South American crops, lower demand in China, plus the expectation of increased US acres.
Canola
Canola couldn't continue its hot streak of the last two sessions, with futures slightly lower. Pressure was seen from a higher CAD, plus the weakness in beans, the perception of larger bean acres is dampening any immediate upside potential.
Corn
Corn had a fairly quiet session. Ethanol numbers for strong again, this is the 22 week of ethanol production over 1 million barrels, which is beyond the USDA's forecast demand. A rumor circulated that Mexico had purchased corn from Northern Brazil for September shipment, if true this represents a change in practice and highlights the ongoing trade tensions between the US and its traditional trading partners. US corn remains cheap and in use from a domestic and export point of view. The threat of large South American crops is real, though the US farmer is unlikely to sell any in the near term, particularly at current values, as they focus on planting preparation.
Wheat
Wheat managed a slightly higher close, with concerns over current crop condition/ratings providing underlying support. The rainfall went through the plains as expected with further falls forecast for next week. Russian and Turkey are set to commence talks in April regarding their current Ag trade, stand off. The market is quiet and looking for direction, which should be provided by Fridays USDA reports as well as month end, quarter end.
Australia
Australian cash markets are fairly quiet at the moment, with most awaiting the outcome of the USDA report. There is a lot of new wheat enquiry from India since the tax announcement was made, which should be friendly for APW and ASW exports. Execution looks to be presenting new/ongoing challenges in Victoria with rail strikes and vessels failing survey, creating port congestion. Whilst the market works through this, its hard work finding willing buyers prepared to pay fair value. Rainfall wise, Tropical cyclone Debbie continues to do good things (in grain terms) for QLD and NNSW, with profiles topping up nicely in preparation for winter crop planting.