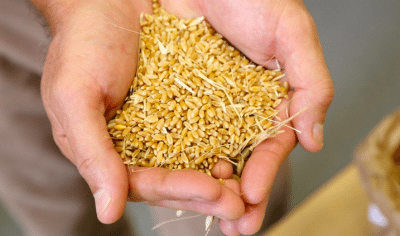 A CHANGE in market focus for South Australian grain has prompted the SA Government to fund a series of grain-classification workshops to be held across the grainbelt.
"This is a practical overview for our producers so that they can take advantage of the quality of their product through understanding grain quality and how it is tested and graded," SA Minister for Primary Industries and Regional Development Tim Whetstone said.
"The workshops will assist grain growers to understand how grains can be blended to an optimum standard based on this testing and grading.
Mr Whetstone said this would support the growing number of farmers who were investing in on-farm grain storage in order to maximise crop value.
"If our grain growers are better informed on how grains are classified, they will be able to make more informed decisions and ultimately increase their productivity and profitability.
"It is particularly advantageous for growers seeking to market grain direct to domestic end-users rather than through traditional bulk-market pathways."
While SA wheat and barley has traditionally been exported, the drought in eastern Australia has pulled an increased percentage of its wheat into the domestic market.
At the same time, SA's feedgrain usage has risen due to expansion in the beef feedlotting and poultry sectors.
The one-day workshops will be held in Cleve, Crystal Brook, Loxton, Kadina, Keith and Clare, and will be hosted by David and Rebecca Long of Long Seed & Grain in the Clare Valley.
"As a grain-related business, we saw a real need for practical information on grain classification delivered direct to grain producers," Mrs Long said.
"After completing classifier training myself some years ago, it was evident to me the benefits this knowledge gave me in terms of understanding grades and quality of grain and how that relates to grain marketing.
"We have received great feedback, particularly from women involved in grain production who would like to extend their knowledge in this area."
Dates of the workshops are yet to be released.
Source: Primary Industries and Regions SA