CROPPING financer and commodity marketer Agfarm is expected to wind up its operations in coming months.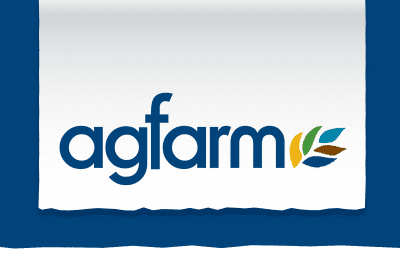 The move follows an attempt by its joint owners, Canadian-based fertiliser giant Nutrien Ag Solutions and US farmer cooperative CHS Inc, to sell Agfarm after it was deemed to be non-core to their Australian operations.
"In late 2019, the Board of Agfarm, and its owners…decided it appropriate to test the market to determine if a more suitable long-term owner of Agfarm existed," a Nutrien spokesperson said.
"An independent advisor was appointed to progress this but unfortunately no buyer was found.
"The Agfarm Board then determined that the business would cease operating.
"Nutrien is committed to offering innovative finance solutions to support Australian growers and already has a suite of products in market to that end.
"We are working with the Agfarm customers who are interested in financing their future cropping programs."
Recent contraction
Following many years of expansion in reach and services, Agfarm exited broking operations in 2018 to concentrate on providing finance for cropping inputs, and marketing of grain through pools and cash trading.
In 2018, Agfarm employed 30 staff in total at its headquarters in Sydney and in offices in New South Wales, South Australia, Victoria and Western Australia.
Its staff now number six including chief executive officer Ron McCalman.
"I extend my thanks to our shareholders, our staff, and to all our clients across Australia for the support they have shown Agfarm in the five years that I have been involved with the business," Mr McCalman said.
"It has been my privilege to work with farming communities and grain users throughout Australia, and to be backed by a committed, professional and supportive team."
Agfarm was founded by Bob McKay in Warren, NSW, in 1992.
Agricultural merchandiser Ruralco bought half of Agfarm in in 2009, and in 2010, Nutrien, under its previous name of Agrium, bought another major Australian agricultural merchandiser, Landmark.
CHS bought into Agfarm in 2013, and Landmark's acquisition last year of Ruralco gave parent Nutrien a 50pc stake in Agfarm.