THE Fair Work Ombudsman has taken legal action against a silo manufacturer in northern Victoria, alleging it underpaid two workers a total of almost $13,000 despite having previously been put on notice to pay workers their lawful entitlements.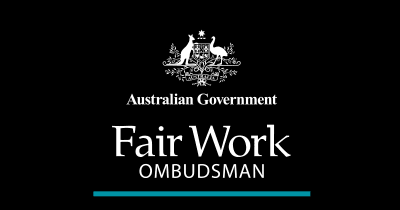 Facing the Federal Circuit Court is Lindsay F. Nelson Manufacturing Pty Ltd, which trades as Nelson Silos, based at Rochester.
Also facing Court are one of the company's directors and part-owners, Eric Frederick Nelson, and its logistics manager, David Whitehead.
The Fair Work Ombudsman alleges the company underpaid two workers a total of $12,958 between 2012 and 2016.
A casual driver who assisted with delivering silos was allegedly underpaid $4,436 and a full-time turner and fitter involved in their manufacture was allegedly underpaid $8,522.
Fair Work Ombudsman inspectors investigated after the workers lodged requests for assistance.
It is alleged the driver was paid a flat rate of $20.62 for all hours worked but was entitled to minimum casual rates of $23.46 for local driving work, minimum casual rates of $32.38 for long distance driving work and overtime rates of up to $39.42.
Overtime meal allowances and casual rates for loading and unloading work were allegedly also underpaid.
The turner and fitter was allegedly underpaid his accrued annual leave entitlements on termination of employment.
The employees have been partially back-paid, but most of the alleged underpayment remains outstanding.
It is alleged that Nelson Silos also failed to comply with three Notices to Produce employment documents issued by inspectors during the investigation.
Fair Work Ombudsman Natalie James says a key factor in the decision to commence legal action was that the company, Mr Nelson and Mr Whitehead had previously been educated by inspectors and put on notice to pay employees' lawful minimum entitlements.
Inspectors provided the education in the context of investigating more than 30 underpayment allegations from workers relating to Nelson Silos dating back to 1998.
"When genuine mistakes occur, our preference is to assist employers in properly understanding their obligations and resolving this issues at the workplace level. However, when our advice is ignored and issues are allowed to continue, we will not hesitate to take serious action such as taking an employer to court," Ms James said.
"Employers should be warned, you cannot ignore compliance issues in the workplace. We will take action and this could lead to hefty penalties."
The company faces penalties of up to $54,000 per contravention and Eric Nelson and Mr Whitehead each face maximum penalties of up to $10,800 per contravention.
The Fair Work Ombudsman also seeks orders for the company to commission an external audit of its compliance with workplace laws and for managerial staff to undertake workplace relations training.
The matter is listed for a directions hearing in the Federal Circuit Court in Melbourne on July 24.
Source: Fair Work Ombudsman, www.fairwork.gov.au