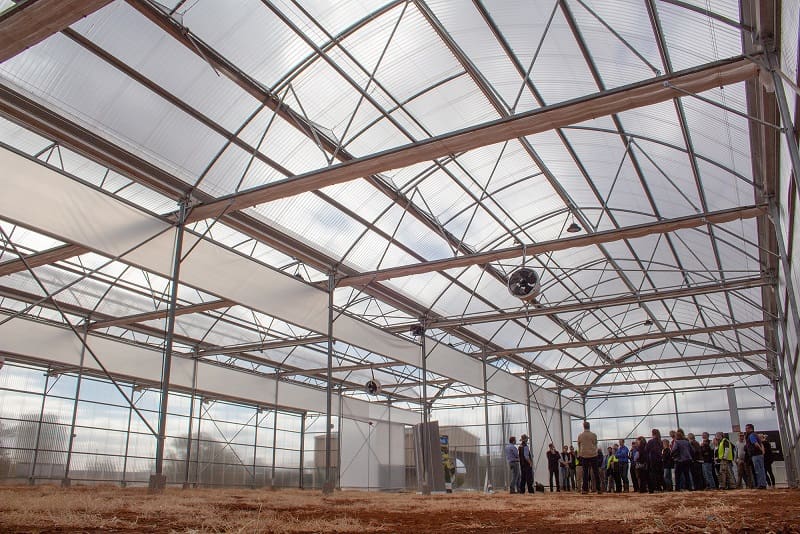 PACIFIC Seeds has invested in a state-of-the-art greenhouse at its headquarters in Toowoomba, southern Queensland, that will enable the company to expand its genomic selection operations through an improved cooling system, innovative pot stand system, a safer working environment and an enhanced drip irrigation system.
"The new greenhouse will allow for an expansion of the breeding activity to deliver a range of benefits both to farmers and industry, including continued leadership in blackleg resistance and an expanded herbicide tolerance portfolio adapted to Australian growing conditions," Pacific Seeds managing director Barry Croker said.
"The existing greenhouse will be reconditioned to house quality assurance operations and an expanded single seed descent programme to broaden our genetic diversity. As well as our world-class Blackleg and MABCs nursery to help supply parents for our herbicide traits stacked hybrids.
"This investment will enable us to continue to be a leader in hybrid research, which in recent years has contributed a significant reduction in the environmental impacts associated with insecticide and herbicide use and delivered superior crop safety and agronomic performance to farmers."
By 2050 agriculture will need to feed a global population exceeding nine billion people.
Mr Croker said the agricultural industry as a whole was working to address this challenge, whilst responding to increased volatility created by climate change, price fluctuations, regulatory change, socioeconomic, demographic and geopolitical shifts.
"New and innovative plant varieties developed through genomics and big data analysis will play a key role in responding to these challenges, reducing environmental impacts and improving crop yields now and in the future," Mr Croker said.
Source: Pacific Seeds