SUNRICE, the consumer brand and trading name of Ricegrowers Limited and one of Australia's largest exporters of processed branded foods, anticipates its FY18 Net Profit after Tax (NPAT) will be around $40 million.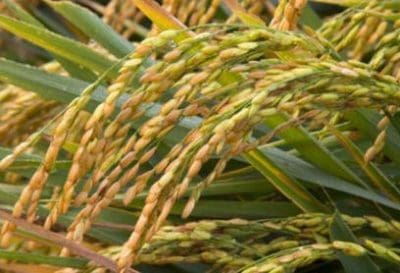 But, this will be dependent on market conditions and factors such as:
trends in global rice markets;
exchange rate movements, including issues specific to the PNG Kina;
and conditions in key markets over the remainder of FY18
At its AGM in Jerilderie, southern NSW, growers and investors heard the SunRice Group had performed strongly since the start of the year, including its Trukai business in Papua New Guinea and its CopRice animal feeds division which has benefitted from a gradual recovery in the dairy industry.
Paddy Price Outlook
While FY17 was characterised by a challenging trading environment, signals indicate the global rice market is moving beyond the bottom of the cycle.
Medium grain rice prices are improving, largely driven by a short supply situation in the California market.
The medium grain cash paddy price in the California market has increased 40 per cent since March, and Japan tender prices are expected to open around US$745/tonne in October, up from US$530/tonne in March.
SunRice said it was confident of achieving the C17 paddy price range of $320-360/tonne (medium grain: Reiziq), but market factors and trends would need to continue to be in SunRice's favour for the upper-end of this range to be realised.
In line with SunRice's strategy to encourage growers to improve returns through planting higher value varieties, the company has announced attractive fixed price contracts for C18 for varieties such as Koshihikari ($520/tonne), Doongara ($450/tonne) and Reiziq ($360/tonne).
Source: Sunrice