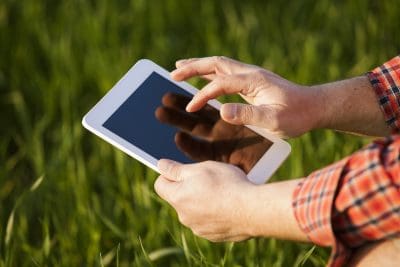 ONLINE grain trading platform Clear Grain Exchange (CGX) announced on Monday another step in its stated intention to offer services in more locations in Australia.
CGX, Australia's largest and longest-estabslished online grain trading platform, had long held a relationship with Graincorp (GNC) in which the latter's sites were the free-in-store delivery point for grain on the exchange.
Last month the delivery pricing was amended to reflect delivered as well as in-store and yesterday's announcement marks the end of the exclusive arrangement between the two companies and the beginning of a broader move by CGX to offer its services through other storage operators and in other locations.
Sellers and buyers along with other storage operators will join this growing model based on the CGX secure custodial settlement process.
Free daily grain news straight to your inbox – Click here
CGX general manager Nathan Cattle said the company would get to work immediately to include storage sites outside of the GrainCorp network as soon as possible.
There is a lot of competition for the East Coast crop with over 30 bulk handlers with listed 2015/16 Grain Trade Australia location differentials, versus 8 in SA and WA combined.
CGX operates with many bulk handlers including those in Western Australia, South Australia, Victoria, NSW and Queensland.
Mr Cattle said "our customers on the East Coast have been asking us to make our grain exchange services available across all storage networks in Queensland, NSW and Victoria".
"Many growers store grain with more than one provider and want to utilise the advantages the exchange provides at all of those storage sites," he said.
"Likewise buyers purchase grain in more than one storage provider, and they have been asking to access grain at sites other than GrainCorp via the exchange.
"Our aim is to improve grower returns by enabling them to offer their grain in an open market to all buyers with the assurance of a secure settlement process where the grower doesn't lose title of their grain until they're paid.
"Importantly it also makes the buyers job easier to find parcels of grain that satisfy their requirements. This results in increased competition to purchase grain at the farm gate."
Grain Central reported on Friday the partnership to enhance online grain trading (article link here), between NZX Ltd and east coast grain trading platform, igrain.