NSW Farmers has welcomed news that the Shenhua Watermark Coal Project will not go ahead on the fertile Liverpool Plains in north west NSW.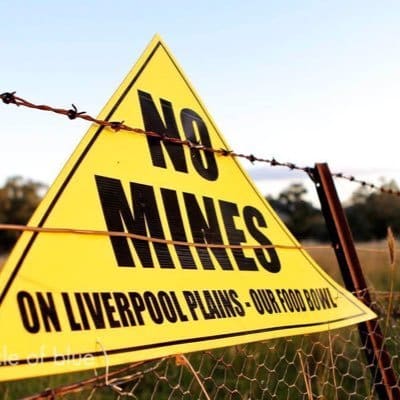 The NSW Government will cancel the exploration license after reaching an agreement with Shenhua.
NSW Farmers vice president and Liverpool Plains farmer Xavier Martin said the agreement ended 13 years of uncertainty for the region's farmers.
"It was the wrong mine in the wrong place," Mr Martin said.
"This area has some of the best soils and water in Australia and as a nation, short term energy extraction gains should never compromise long term food and fibre production goals."
Mr Martin said the Shenhua project also had an "unmanageable risk" factor on the quality and quantity of groundwater resources.
"What many people may not know about this landscape is that almost every town, village and farm in this region relies on this groundwater for human consumption in addition to it being vital for agricultural production," he said.
"The potential risk in compromising this groundwater resource should have been enough to stop this project in its track's year ago, as it had really affected confidence in our rural community.
"We are not opposed to mining projects, but we must protect both our soil and water resources as a first priority. That is the policy of NSW Farmers and why we have opposed other projects such as the Narrabri Coal Seam Gas Project.
"We now look forward to the NSW Government moving ahead with cancelling the eleven expired Petroleum Exploration Licenses."
Source: NSW Farmers