THE 2017 Australian Grains Industry Conference kicked off in Melbourne today under the theme "Global trends – Is 'quality' Australia's Trump card?".
Over the two-day event, the technical program features global and Australian expert speakers, panel sessions and debates, the ever-popular CEOs in Conversation session and this year, concurrent sessions return to enable the conference to better meet the needs of all sectors.
A line-up of international and local speakers will address a range of topics that includes:
Grain, pulse and oilseed markets – outlook and prices
Key market insights, including for China and India
Australian success stories, including the story behind Australia's largest regional airport at Toowoomba
CEOs and their perspectives on Australia's place in global markets and the role of quality
Domestic feed market, with specific focus on the feedlot industry
Agricultural investments in Australia
Growth of the craft beers, including beer tasting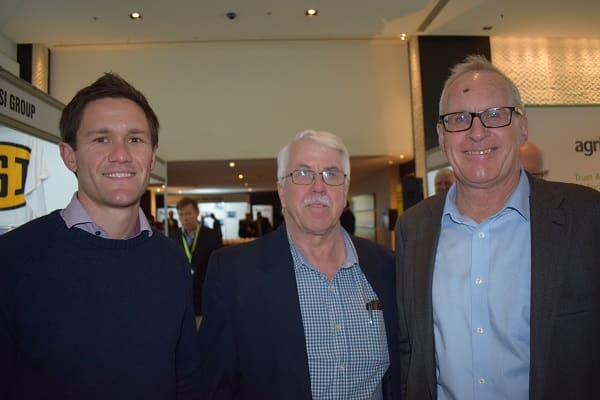 Hanlon Enterprises' Josh Hanlon and Peter Gerhardy, Junee, NSW, with Croker Grain managing director, Greg Carroll, Marrar, NSW.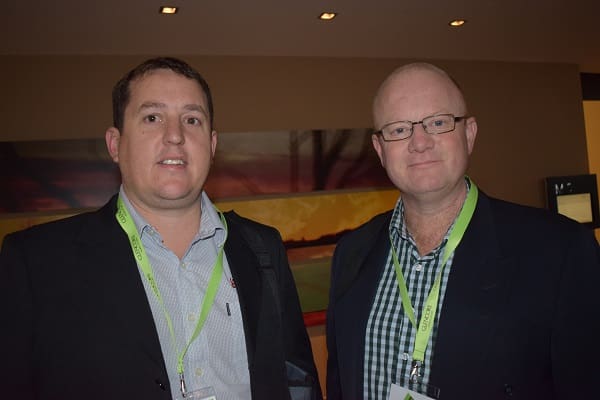 Southern Stockfeeds representatives, Peter Wardell and David Jemmett, Bridgewater, Victoria.