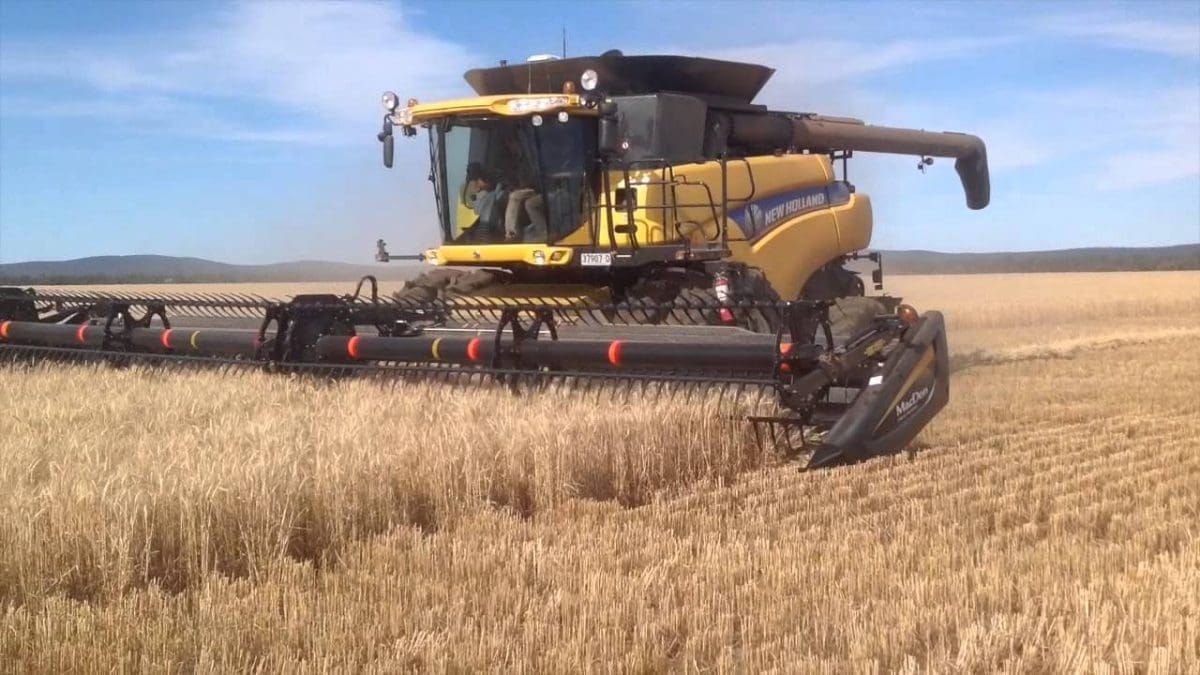 Updated 4/9/20:
AT today's National Cabinet meeting, New South Wales, Victoria, South Australia, the Northern Territory and the Australian Capital Territory agreed to a National Agriculture Worker code to allow cross-border access for rural operators. Queensland chose not to adopt a code.
NSW Farmers welcomed the move, but warned the omission of Queensland would jeopardise the forthcoming grain harvest.
NSW Farmers president James Jackson said a permit for agricultural workers to move safely within and between all states and territories was critical for ensuring food and fibre could reach Australians during this challenging time for the nation.
"The agriculture industry needs certainty and harmonisation of approach, especially as it gears up for a busy period over spring when labour-intensive industries like grains and horticulture enter peak production," Mr Jackson said.
"It is disappointing Queensland did not choose to adopt a code, particularly for the northern grains industry. The border closure has caused much dysfunction to the looming grain harvest in northern NSW. Queensland Premier Palaszczuk's intransigence on the Agriculture Workers Code is robbing Queensland and NSW grain farmers from accessing the critical workers and supplies they will depend on for a successful harvest.
"The industry needs sufficient workers to carry out its integral food and fibre function. Worker shortfalls in Victorian processing plants have already caused unwanted results for the sheepmeat and goat industries, and we hold serious concerns over the availability of seasonal workers for the upcoming summer harvests.
"The labour opportunities agriculture presents will also benefit the economy, especially given the additional workers required for grains and horticulture. The NSW economy has shrunk by nine percent in the June quarter, so harvest has come at an opportune time if the right movement controls are put in place."
Unnecessary burdens
Mr Jackson said current border restrictions represented a city-centric approach to the Covid-19 problem, and as a result placed unnecessary burdens on regional areas where there were typically no active cases of Covid-19.
"Due to the nature of urban environments, the potential for close contact transmission of the virus is higher than on farms or in rural centres. Yet restrictions continue to have blanket application, with inconsistent permit requirements and approvals in place for agriculture workers depending on which border needs to be crossed." Mr Jackson said.
"The agriculture sector is not looking for a free pass – but we are looking for clarity and consistently applied processes so that animal welfare is maintained to a high standard and food is not left to rot."
Step in right direction
National Farmers Federation (NFF) chief executive, Tony Mahar, said today's announcement was good news but it was disappointing that Queensland had not backed the code.
"The adoption by five states and territories is a step in the right direction and we want to make sure we continue working to get it adopted across the country," he said.
Mr Mahar said the code needed to be enacted as soon as possible.
"We haven't seen any final details of the code, but we hope that it's prescriptive enough to allow some certainty to industry and to really make sure that it's enacted at the state borders," he said.
Mr Mahar said governments still needed to develop proposals to allow international agricultural workers into the country.
Getting on with job
Grower representative body, GrainGrowers, welcomed today's announcement regarding the establishment of a National Agriculture Workers Code.
"I would like to thank the National Cabinet for its action and engagement with industry," GrainGrowers chairman Brett Hosking said.
"What the code means in practical terms is that the grains industry can focus on harvest. As a sector that contributes around $14 billion annually, we are looking forward to getting on with our jobs."
GrainGrowers continues its calls for national consistency around agricultural worker movements, especially with three states yet to sign up for the code.
"I really do urge the states who haven't yet agreed to the Code, to continue to engage in the discussions so we can all see positive outcomes before what we hope is a bumper harvest. We have growers who live and farm close to the borders and it's critical they have the workforce they need to get this grain harvest in," Mr Hosking said.
"We are looking forward to further details of the Code and trust that the implementation of it in the participating states is streamlined to avoid any further delays."
Original story 3/9/20:
GROWER representative bodies have called on tomorrow's national cabinet meeting to approve a National Agriculture Worker code to allow cross-border access for rural operators.
GrainGrowers says it is disappointed to hear reports the Australian Health Protection Committee yesterday rejected the National Agriculture Worker code that the organisation had worked with state and federal agriculture ministers to develop as a solution to the COVID-19 "hard" border closures and restrictive travel permits that are currently presenting significant challenges for growers, farm workers and contract harvesters.
GrainGrowers chair, Brett Hosking, said he understood the meeting of chief medical officers rejected the proposal.
"They just said a flat 'no', they didn't come back and say what it needs to look like to work. That is a little frustrating," he said.
"It is not finished yet. The national cabinet with the prime minister and premiers meets tomorrow and they will make the final decision. We will see what the cabinet does.
"If anything, what we would hope for from the chief medical officers is some feedback on what we need to do to keep ourselves and our communities safe and still be able to get the harvest off to make sure there is food on everyone's dinner table."
Mr Hosking said the easing of restrictions to allow the safe movement of agricultural workers across borders was desperately needed as winter crop harvest was only weeks away in Queensland and northern New South Wales.
"A lot of growers rely on contractors who are professional operators who travel up from Victoria with their machines and follow the harvest down," he said.
"They can get their machines into Queensland but they can't get the driver. These are expensive, sophisticated machines and you can't just grab someone out of Brisbane and put them into a header cabin. You need someone who knows how to operate them.
"At the moment those guys (from interstate) need to get a commercial flight to Brisbane and quarantine for two weeks in a hotel room. By that time the harvest will have started.
"We call on the Australian Health Protection Committee to work proactively with the Agriculture Minister's forum and farmer representative groups to find a workable solution. Unfortunately, the demands of agriculture mean that intrastate solutions aren't always viable."
Food security
Supporting the push for a National Agriculture Worker code, NSW Farmers said the nation's ongoing certainty of food supply would depend on a code being approved at the national cabinet meeting tomorrow.
"We expect the national cabinet to deliver a single message with clear guidance to farmers and the agriculture supply chain so they can focus on what they do best – feeding their fellow Australians," NSW Farmers president James Jackson said.
"The agriculture sector needs clear direction from all state and territory first ministers about what will be required to enable the safe movement of agricultural workers.  We need harmonisation of permit approvals for all borders and support a mandated set of requirements.
"It is also important that the code acknowledges the different environment for agriculture where often workers are outdoors, able to self-isolate while not working and generally are in settings where social distancing is practised.
"We are not talking about mass movement of the population – we are talking about critical and essential movements for those skilled workers on which agriculture depends, particularly as we move into the harvest period."
Mr Jackson said the agriculture sector recognised the number one priority of governments must be to maintain the health of Australians and to prevent the spread of COVID-19.
"Farmers know that COVID Safe workplaces are critical to the ongoing operation of their business – security of our food supply depends on our farmers being vigilant," he said.
Mr Jackson said NSW Farmers' members had already indicated their support for a range of requirements that would aid the safe movement of agricultural workers and suppliers, including adhering to a mandatory COVID Safe Plan, appropriate use of PPE, social distancing, committing to self-isolation when not working, and recording travel and local movements.
Grain Central: Get our free daily cropping news straight to your inbox – Click here