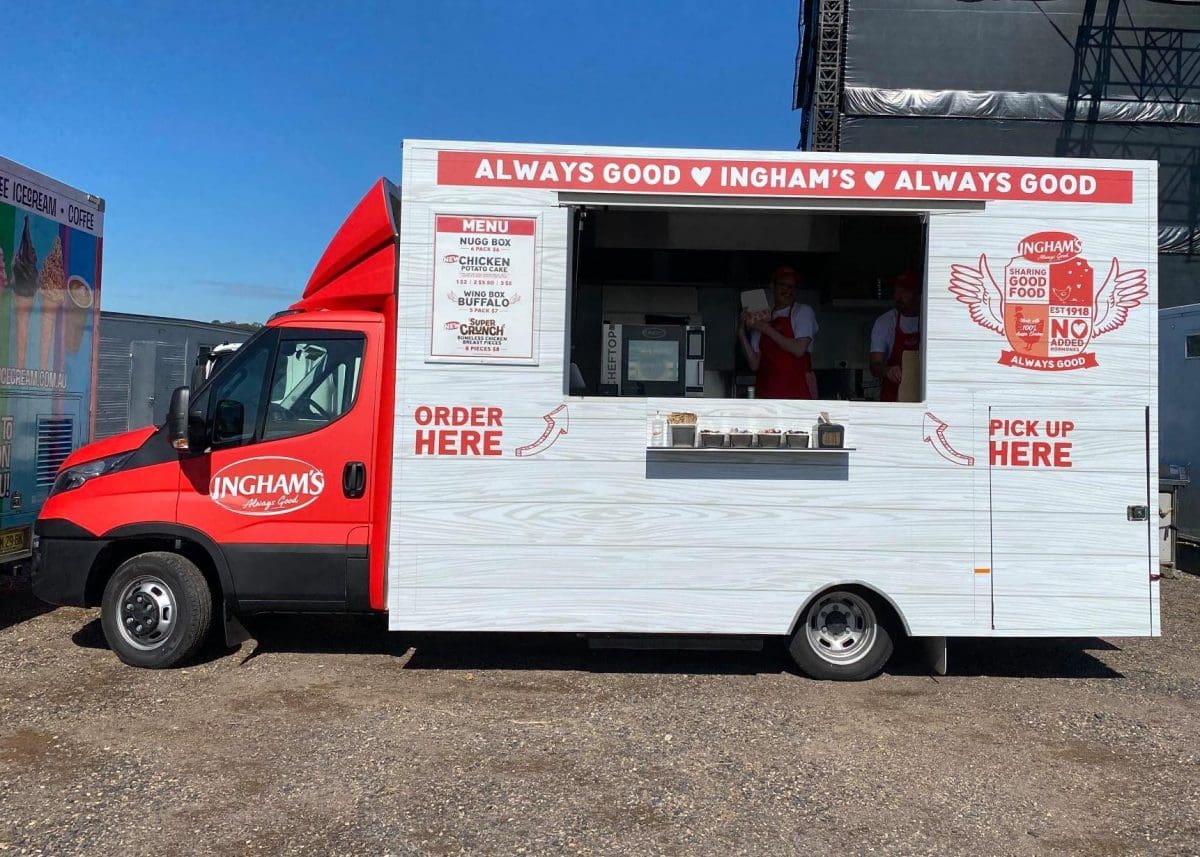 DESPITE the impact of COVID, profits and output for Ingham's continued to grow in FY21, with core poultry sales at 446,900 tonnes being up 4.2 per cent on the FY20 result.
The figure is part of Ingham's FY21 results released on Friday for the year to June 30, with underlying net profit after tax at $86.7 million, up 57.4pc on FY20.
Underlying EBITDA at $448.7M was up 9.6pc on the previous year.
Ingham's CEO and managing director Andrew Reeves said the company's strong FY21 results were backed by solid volume growth and operational efficiency gains.
"These strong financial results are underpinned by solid poultry volume growth and a recovery across the majority of our key channels during the year," Mr Reeves said.
"Operationally, we are in a strong position and our optimisation strategy has made a positive contribution to the results we have delivered."
Ingham's operates in Australia and New Zealand, and Mr Reeves said the entire Ingham's team had contributed to the result.
"They have ensured that we maintained supply to customers and consumers across Australia and New Zealand during the year, including during the most recent COVID-19 lockdowns and restrictions introduced in some Australian locations."
In Australia, core poultry volume growth of 3.9pc was driven by greater demand as COVID-19 restrictions in place in the middle of the year were eased and removed, while New Zealand recorded growth of 6.3pc.
Poultry inventories declined by $30M as the company reduced excess frozen processed poultry stock that had built up as a result of the effects of COVID-19 disruptions and lockdowns late in FY20, and stocks are now within the desired band.
Volatility in grain
Ingham's is one of Australia's major grain users, and its Murray Bridge, South Australia, feedmill alone uses around 400,000t of grain annually.
The company said feed costs had stabilised in the six months to June, but volatility in international commodity markets has led to domestic pricing holding firmer.
Ingham's said it continued to hold 3-9 months forward purchase cover on key feed ingredients.
Feed market observations delivered in its FY21 results were:
Bumper Australian wheat harvest in late 2020 of more than 30 million tonnes saw wheat prices ease during January-June;
January-June wheat prices firmed due to strong international demand, with investor flows and physical commodity demand pushing some offshore grain markets higher;
Higher-than-expected export in January-June have reduced stocks domestically in some regions, creating some domestic price volatility;
Soymeal pricing has started to ease from highs seen in January-March.
Further growth seen
Ingham's said it expected to see consumer recovery restart when COVID vaccination rates increase and current lockdowns are lifted.
In line with this, volumes are expected to show continued growth with new business across its channels: retail; QSR; food service; wholesale, and export.
In retail, Ingham's and Woolworths have agreed in principle to an ongoing supply agreement for poultry products.
Ingham's said increased local travel due to closed state borders created a strong increase in demand from regional areas in the Australian food-service sector.
Key projects for Ingham's in FY21 included two new HatchTech hatcheries, with the Pakenham facility in Victoria now operating, and one at Muckenburra in Western Australia due to follow suit in around December.
The company's results point to further expansion in WA, where a spin chiller was installed at its Osborne Park processing facility which is currently processing around 360,000 birds per week.
The spin chiller is the company's largest single piece of equipment and cost around $8M.
In New Zealand retail demand dropped due to reduced tourism as a result of COVID.
Ingham's FY21 results include the sale of its Hamilton feedmill and associated dairy feed business in New Zealand for NZ$11.45M.
Source: Ingham's