Latest listings on our Jobs Central recruitment page:
Portfolio Manager, Crop Protection – via Rimfire Resources
Tour Guide – Bullo River Station
Farm Overseer  –  Central Highlands
Stockperson, Mount Schank – TFI
Farm Hand, Millicent SA – TFI
Farm Hand, Mount Schank – TFI
Feedmill Hand, Tintinara – TFI
Financial Accountant, Regional NSW – via Rimfire Resources
Processing Supervisor, Brisbane – Stockyard
Marketing & Comms. Manager, Toowoomba – Mort & Co.
Livestock Supervisor – Wanderribby Feedlot
Pen Rider/Cattle Handler – Wanderribby Feedlot
Trainee Manager – Peechelba Beef
Head Stockperson, Terrick Terrick – AAM Investment Group
EOI, Independent Board Member – Animal Genetics & Breeding Unit
Livestock Overseer – NSW
Ruminant Sales Manager, regional Vic – via Rimfire Resources
Station Manager, NSW – via Rimfire Resources
Click here to access these and other exciting positions currently listed on Jobs Central.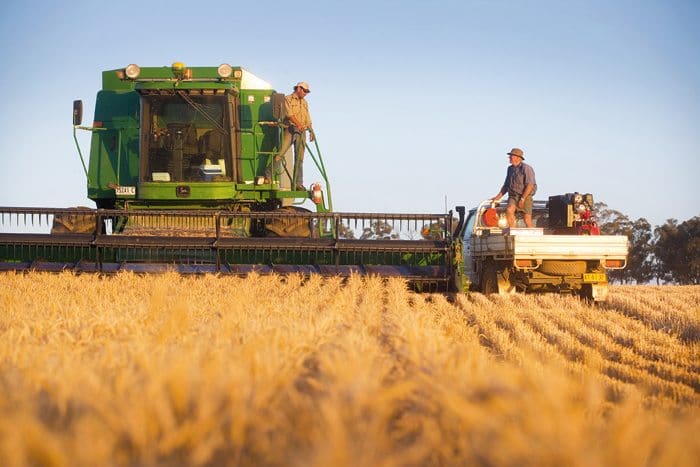 IF you are a manager, supervisor, team leader or any type of boss, there will be times when you will have to give feedback to employees.
Sometimes it will be positive and sometimes not, so you might like to consider how it is delivered.
Here are a few tips to assist when giving constructive criticism.
Be Specific
You need to ensure you tell the staff member exactly what requires improvement. Just saying 'that work outcome was rubbish' is not going to help. You'll be more help if you are specific and use suggestions such as 'I've always found that this approach produces a good outcome'.
Don't get personal and be polite
Everyone is busy and stressed, but racing in and saying "I hate the way you did this" is not the best way to communicate feedback. Think about how you would feel if someone said that to you. Ensure you talk about the work and not the person. Be tactful, and respectful.
PIP
A simple approach to use when you need to give constructive criticism so that an employee can improve is 'PIP', or Positive Improvement Positive. It includes these three simple steps:
Take time to consider what you like about what they have done, and communicate that to them first
Next, give feedback on what can be improved and offer suggestions
Lastly, at the end of the conversation ensure you restate the positive aspects of their work again
Thinking from your employees' point of view, at least they will know that it's only certain aspects they need to improve upon and they won't be left on an outright low.
Follow-up
Giving constructive criticism isn't just one communication. Ensure you follow up and give praise where praise is due. This will be a great way to acknowledge your employee's improvement.
How to take constructive criticism
Firstly, stop – don't say anything. Give yourself time to think about what is being said and don't react defensively.
It is easy to be hurt or take things personally, but in the main, constructive criticism is given so you can make positive change. Put it in context, it's about your work and not you as a person. Own it and accept that no one is perfect.
Make sure your superior has been specific, so you know what you need to work on. You might want to take notes, so your boss knows you are listening. Ensure you are clear on the feedback and you may need to ask questions or ask for suggestions. Initiate a follow up with your boss to see if you are on track when you have improved your work.
Giving or taking constructive criticism doesn't need to be such a negative experience, if both parties understand each other's perspective and it is given with good intention.
The last word – if you are just a work colleague, don't offer constructive criticism unless you have been asked for your help by your fellow staffer, or you sense they are open to suggestions. It may be a role you have filled previously.
Source: AgCareers.com