SOUTH Australian grain handler, Viterra, has launched its annual recruitment drive for harvest workers with applications now open for 1500 seasonal jobs.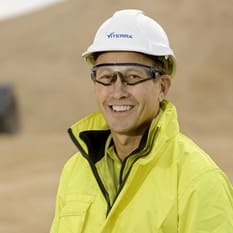 Work is available from October to January at 80 different locations across South Australia including the outskirts of Adelaide and western Victoria.
Viterra human resources director, Ben Norman, said Viterra was a major employer in regional areas with a workforce of 800 permanent staff, which was significantly boosted during harvest.
"We are a proud supporter of regional South Australia and are pleased to provide employment opportunities each year through our harvest recruitment," he said.
"A range of positions are available for people seeking short-term work between October and January which is grain growers' busiest time of the year."
Viterra's previous harvest recruitment campaigns have been very successful with the company receiving the only South Australian nomination for "Best Recruitment Campaign" at the 2018 Australian HR Awards.
"Our company provides a great avenue for young people to gain work experience, semi-retirees looking for something different, or those between jobs seeking short-term work," Mr Norman said.
"No experience is necessary. We provide training for the various roles which include general grain handling, bunker operations, weighbridge operations and grain classification."
The South Australian grain industry contributes about $2 billion to the state's economy every year and continues to be an important source of quality Australian grain exports to the rest of the world.
To apply for a harvest job or for more information on the range of roles available, visit the Harvest Jobs page of the Viterra website.
Source: Viterra