THE strict COVID-19 travel restrictions along the New South Wales-Victoria and Victoria-South Australia borders will be eased slightly in coming days, allowing freer movement over a wider area for border communities, including farmers and agricultural service providers.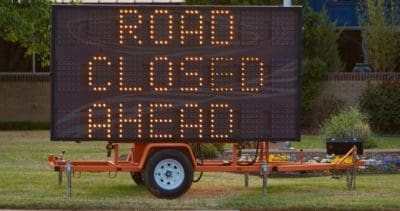 NSW Deputy Premier, John Barilaro, announced today that in the next 10 days travel restrictions for residents on the NSW-Victoria border will be eased with NSW extending its border zone to 50 kilometres beyond the border for Victorian residents with a permit to enter the state, and a 100km zone for agricultural workers.
SA Premier Steven Marshall also announced today that SA will reinstate the buffer zone along the Victoria-SA border on Thursday night, allowing people to travel freely for essential purposes within a 40-kilometre radius of the border.
The move will only come into effect if western Victoria does not record any new COVID-19 cases from community transmission between now and Friday.
The latest easing of border restrictions comes after the Queensland Government announced on the weekend it would open the way for farmers and rural service providers to more easily cross between Queensland and NSW by declaring agriculture an essential service under the COVID-19 border restrictions (see Grain Central story).