ANGUS cattle industry pioneer and innovator the late Andrew Gubbins, Victorian meat processor Colin McKenna and former secretary of the Federal Department of Agriculture Daryl Quinlivan have been recognised in the 2021 Australia Day Honours List announced this morning.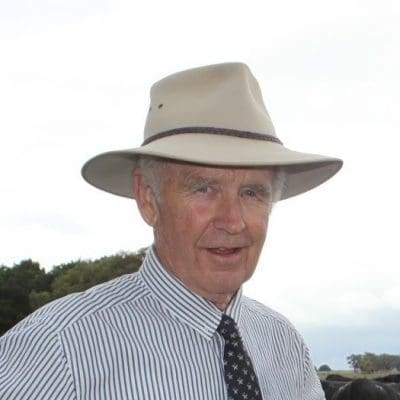 Australians with strong connections to the nation's cattle, sheep and grain industries honoured this year include:
The late Andrew Sladen Gubbins (right) who was honoured with a Medal of the Order of Australia (OAM) for service to the beef cattle industry.
Mr Gubbins, who died at the age of 85 on 27 May 2020, was a true pioneer of the Australian beef cattle industry.
Over five decades, utilising innovative technologies in genetic improvement, Mr Gubbins played a leading role in the development of the Angus breed as Australia's premium beef cattle.
Andrew Gubbins' legacy as an innovator in the development of Angus genetics and as a leader in progressive breeding practices is second to none.
As owner with wife Mary of Te Mania Angus, Andrew Gubbins was one of a small number of beef cattle producers who worked closely with scientists to improve the commercial efficiency of the Angus breed.
Agricultural geneticist Professor Rob Banks believes that since 1990 the economic value of the genetic improvement of Angus cattle can be valued at $5 billion.  He credits a significant part of this value to the hard work, innovation and determination of Andrew Gubbins.
Mr Gubbins was a quiet and humble man who was highly regarded Australia-wide, in every sector of beef farming industry – from research, across large scale commercial breeding enterprises and through feeding and processing.  He worked closely with scientists and technicians world-wide, pioneering trials which included on-farm IVF, bull fertility testing and objective measurement.
Not only was Andrew Gubbins an eminent beef cattle producer but a renowned conservationist.  Since 1961, his farming practices were based on working with nature and not against it.
While Te Mania is regarded as one of the most impressive cattle breeding operations in the world, Andrew Gubbins never hesitated to share his knowledge and support the development of the industry more broadly.
The Medal of the Order of Australia (in the General Division) awarded posthumously to Andrew Gubbins recognises a lifetime of work which continues to benefit Australia's beef cattle sector.
(With thanks to Liberal Senator for Victoria Sarah Henderson who was a referee for Mr Gubbins' nomination along with former Victorian Minister for Finance Ian Smith and Professor Rob Banks)
Mr Gubbins' citation included the following achievements:
Cattle Breeding
– Principal, Te Mania Angus (beef cattle), 1971-2020.
– Involved with the advancement of beef cattle genetics in Australia.
– Ran the 1st on-farm Angus progeny test program, 1995.
– Former Chairman, Victorian Angus Progeny Test Program.
– Councillor, Angus Society of Australia, 8 years, and Former Chairman, Technical Committee and World Forum Committee. Awards and recognition include:
– Life Member, Angus Australia, 2013.
– Howard Yelland Beef Industry Award, Australian Beef Industry Foundation, 2008.
– Seedstock Producer of the Year, Beef Improvement Association, 2000.
Midfield Group funder Colin Bernard McKenna has been named a member in the General Division of the Order of Australia (AM) for significant service to the community through a range of organisations.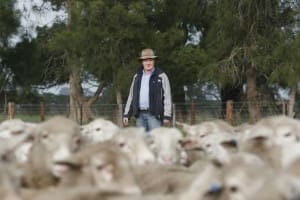 The son of a solder settler, Mr McKenna grew up on a family dairy farm near Warrnambool. Mr McKenna entered into an arrangement with a local abattoir to process his livestock in 1975 and when the opportunity arose to purchase the local municipal abattoir in 1988, he took a punt on the business. The self-made businessman has since developed Midfield Group into one of the nation's most successful meat processing companies, which remains 100 percent Australian owned and operated.
Accomplishments listed in Mr McKenna's award citation include:
Peter's Project (Warrnambool Cancer Treatment Centre)
– Committee Member, 2008-2016.
– Honorary Trustee/Director, 2016-2017.
Warrnambool Racing Club
– Former Committee Member.
– Active Supporter and Sponsor, ongoing.
– Racehorse Owner, current.
Community philanthropy
– Has provided philanthropic support to various organisations and charities in local community, since the late 1980s.
– Financial Supporter, Brauerander Park Regional Athletics Complex, 2006-2007.
Business
– Managing Director, Midfield Group and Midfield International (meat processing), since 1988.
Former Federal Department of Agriculture secretary Daryl Quinlivan has been named as an officer in the General Division of the Order of Australia (AO) for distinguished service to public administration through leadership roles in the areas of agriculture, water and the environment.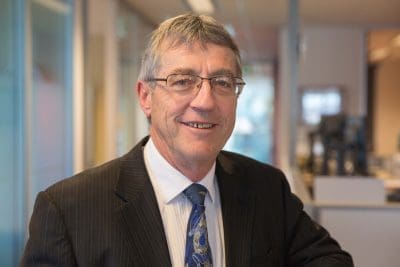 Mr Quinlivan was deputy secretary of the Department of Agriculture, Fisheries and Forestry between 2005 and 2010, head of office for the Commonwealth Productivity Commission from 2013-2015 and secretary of the Federal Department of Agriculture in 2015 to 2020.
In August last year he was appointed New South Wales' first agricultural commissioner.
Previous roles included deputy secretary, Department of Broadband, Communications and the Digital Economy, 2011-2012; deputy secretary, Department of Agriculture, Fisheries and Forestry, 1999-2010, and First Assistant Secretary, 1999-2005 and director, Corporate Division, Department of Transport and Regional Services, prior to 1999.
Mr Quinlivan has also served as a member of the North Queensland Livestock Industry Recovery Agency Advisory Board since 2019.
2021 award recipients included:
MEMBER (AM) IN THE GENERAL DIVISION OF THE ORDER OF AUSTRALIA
Victorian Catchment Management Council chair and dairy farmer Angus Alexander Hume, Inverloch, Victoria for significant service to water catchment management, and to agribusiness.
Former Senator for New South Wales and Deputy Leader of the Nationals in the Senate and wool and beef producer John Alexander (Sandy) MacDonald, Wallabadah NSW, for significant service to the people and Parliament of Australia, and to public administration.
MEDAL (OAM) OF THE ORDER OF AUSTRALIA IN THE GENERAL DIVISION
Sheep shearer and shearing instructor and coach, the late Stanley Ian Artridge, Ruffy, Victoria, for service to the wool industry, and to the community.
Mr Artridge served as coach of Australian and New Zealand Sheep Shearing Champions and served as a judge at shearing events throughout Australia and New Zealand, as a member of the inductee committee of the Shearing Hall of Fame at Hay, NSW, from 2009 to 2019 and was a founding member and life member of Sports Sear Australia.
Four members of the Hagan family in the Northern Territory, overland drovers and cattle station owners and managers John (Bunchilly Station), Allan (Muckaty Station), Miriam and Patricia, have been recognised for their service to the community of Tennant Creek, honouring their contributions including organising and supporting the Brunette Races and the Renner Springs Racing Club, the Isolated Children's Parent's Association, local football and the arts.
Wool auctioneer David Gordon Morgan, Newtown, Victoria for service to the wool industry.
Mr Morgan who began his career as a rouseabout in NSW in the 1950s became a well-known wool valuer and chief wool auctioneer with Australian Estates and then wool technical manager with the Dalgety Wool Marketing Company.