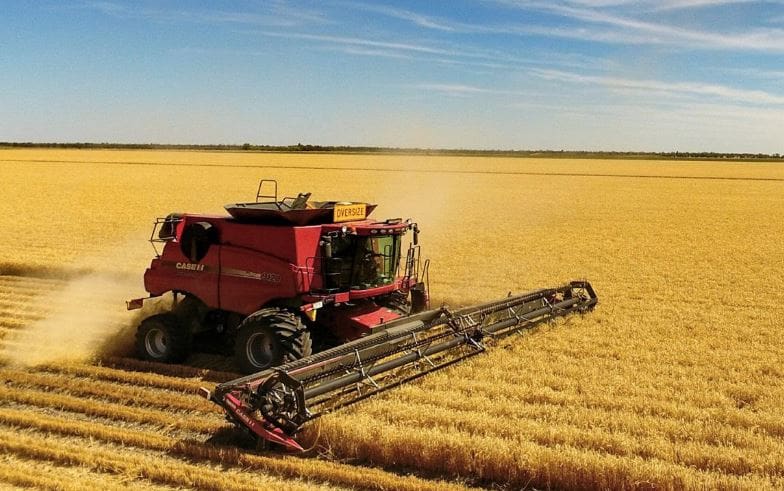 CONTINUED confidence across Australia's agriculture industry has seen strong business investment through this year's harvest season, according to Commonwealth Bank's Regional and Agribusiness division.
Executive general manager of regional and agribusiness Paul Fowler said the ongoing strength of the agricultural sector was being felt far beyond the industry itself.
"Despite the widespread disruptions that we've seen over the past year, it's positive to see the agriculture industry expanding and adapting to take a leading role in the nation's economy," he said.
"Not only are regional communities benefiting from the ongoing confidence but the whole country is seeing the economic value while experiencing the high quality food and fibre our farmers produce."
The recent seasonal conditions across much of Australia, fast rising rural property values, and record low interest rates have fuelled ongoing positivity about the future outlook with farmers investing in growth opportunities.
Surge in machinery purchases
Government incentives, including the instant asset write off and SME recovery loan schemes also continue to drive additional investment in upgrading or replacing machinery.
Financing for agri machinery has already risen 25 per cent this financial year (July – October) compared to the same time last year, with wine-making equipment up 152pc, headers up 101pc, ag bins up 64pc and all-terrain vehicles up 46pc.
The Northern Territory has led the investment in agri machinery, up 138pc since this time last year, followed by Victoria up 60pc and Queensland up 49pc.
"We're seeing agribusinesses take the opportunities that have come from the past year and examine their operations, implement new ideas and innovative solutions to support their business goals," Mr Fowler said.
"Although there have been challenges getting new assets into the country due to global shipping delays, businesses have remained optimistic and we expect the high confidence to continue into 2022 and beyond."
Drew Hawkins, chief executive officer of Total Ag Solutions Pty Ltd, an Ag Machinery and Truck retail business based in Wagga Wagga, NSW, has been navigating the huge surge in demand for equipment despite the supply chain delays.
"Over the past 18 months, we've needed to make some adjustments to how we operate, incorporating more forward planning to manage the surge of demand we've seen for ag machinery.
"With delays in overseas production and shipping, we've done more advance ordering to ensure we're able to meet the incredible investment taking place across the industry.
"We've also taken the opportunity to develop our existing Wagga and Tumut locations as well as expand our footprint to support more ag communities locally by opening in Canowindra, with investment in additional locations at Cowra and Young in the coming 12 months.
"We are also focussing on investing in our staff development – seeking more great staff to join the growth journey in our business, and the sector."
Source: CBA